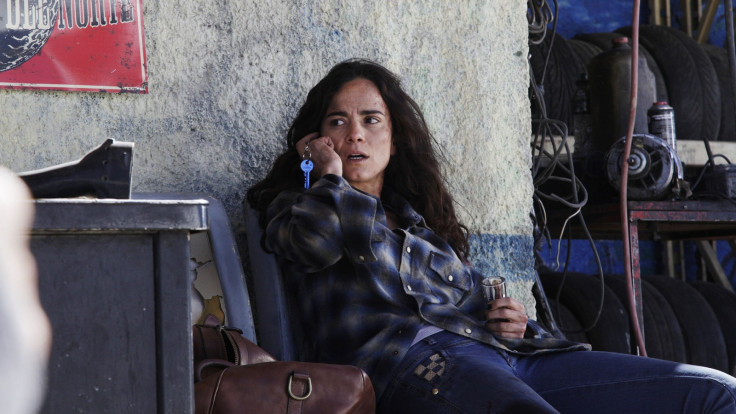 Adapting a telenovela for the US English-language audience is a challenge and one that Queen Of The South showrunner Scott Rosenbaum has decided to take on with this latest project. The new TV series is based on a popular telenovela La Reina del Sur and tells the story of Teresa Mendoza (Alice Braga) who finds herself a target of a Mexican drug cartel, following the death of her husband.
Without a refuge in Mexico, she escapes to America but is once again embroiled in a drug business run by Camila Vargas (Verónica Falcón). The show follows her struggle for survival and later, her climb to the top of the cartel to become a drug 'queenpin' in her own right.
The first episode introduces us to Teresa and offers a glimpse of the poor background from which she comes. Death threats, murders, car chases and loads of gun fire can be expected, not to mention piles of drugs.
The show has adopted much of the style of the telenovela while trying to Americanise it with references to Hollywood's popular drug and mafia films and TV shows (read Scarface and Narcos). But the most interesting feature of the plot is definitely the fact that two of the strong lead characters on the show happen to be women.
With the trend of female protagonists sweeping through English television on shows like Scandal, How To Get Away With Murder and Quantico, the big question with Queen Of The South is whether audiences will like the story of a female drug cartel boss in the dramatic telenovela format.
Queen Of The South season 1, episode 1 will air on USA Network on 23 June at 10pm ET and is available for streaming on mobile phones and internet connected devices via the USA Now app.