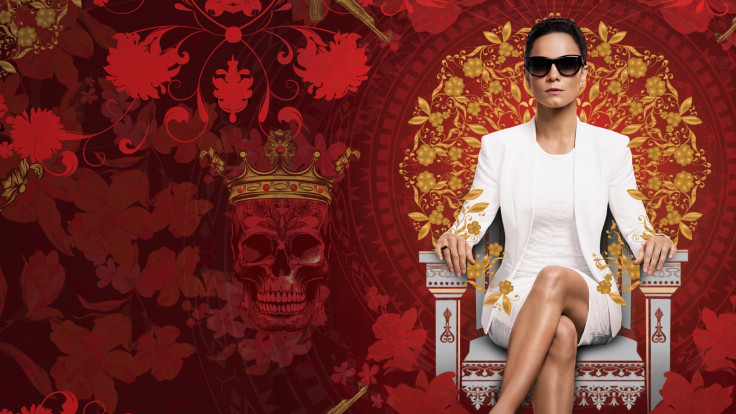 USA Network is set to premier its latest drug cartel drama Queen Of The South. The show revolves around Teresa Mendoza, played by Alice Braga (I Am Legend) who is forced to flee Mexico after her drug dealer boyfriend is killed by the cartel.
A crooked Mexican politician is now out to kill her, presuming that she knows too much about their operations but Teresa escapes only to find herself in America under the thumb of the politician's wife, Camila Vargas, the head of a drug cartel. With help from an old acquaintance, she makes her way up the ladder of the organisation to become a "queenpin" in her own right.
The original drama series is based on the novel La Reina Del Sur by Arturo Pérez-Reverte. Alongside Braga, the show also stars Veronica Falcón (Besos de Azúcar) as Camila Vargas, Justina Machado (Six Feet Under) as Brenda Parra, Peter Gadiot (Tut) as James Valdez, Hemky Madera (Weeds) as Pote Galvez and Gerardo Taracena (Apocalypto) as Cesar "Batman" Guemes.
Guest stars include Joaquim de Almeida (Our Brand is Crisis), Jon Ecker (Narcos) and James Martinez (Breaking Bad).
Check out the trailer for Queen Of The South below:
Speaking at the ATX Festival in Austin this month, executive producer David T Friendly explained that they wanted to make the show as authentic as possible by using Latin-origin actors rather than their American counterparts.
"I thought it was very important that we not do what our business has done in the past, which is just homogenise the filming and cast [using]American actors so we can get a bigger audience," he said of the cast that made up of actors from Texas, Chicago, Mexico City, Dominican Republic, Brazil, Portugal and England.
Queen Of The South is set to begin on USA Network on 23 June.