A brave mother whose hands were chopped off by her jealous husband has thanked her friends for their support as she begins a remarkable recovery.
The arms of Margarita Grachyova, 25, were severed at the wrists nine days ago but in a video from her hospital bed she can be seen wriggling a finger after surgeons reattached one of her hands.
The mum-of-two was butchered by her spouse Dmitry Grachyova, 26, in the woods close to their home near Serpukhov in western Russia.
Her husband, a trained psychologist, then drove her to hospital before handing himself in to police and confessing to the crime.
One of Margarita's hands was sewn back on during nine hours of surgery. But her husband crushed the fingers on her right hand with the axe before chopping it off, leaving it too damaged for surgeons to reattach.
In the video she blows kisses to her family and friends and says: "Hey hey hey! Hi! I love everyone, thanks. Missing you, come to visit me with flowers."
She said her wish was to get home to care for her children, who are aged three and four.
"My main hope now is that my hands [will be usable]. I hope I can care for my children - walk with them, hug them, stroke them," said Margarita.
Her surgeon, Timofey Sukhinin, said: "During each change of bandages Margarita is moving fingers, which is a fantastic sign of early rehabilitation. She is determined to sort the prosthetic hand, and to do the best she can to help her left hand work."
Mistaken accusations
Her husband turned on her after she asked him for a divorce following his repeated mistaken accusations that she was having an affair with a divorced driver at the marketing firm where she worked.
The husband followed his wife and Alexander Cherkasov, 39, to a cinema - where they took their children - and took that as proof that his fears were correct. He had also seen text messages between the pair.
She said: "Dmitry threatened me. He told me 'I'll pour acid over you'. He had already taken me [to the woods] with a knife. Dmitry never used to be like this.
"He never beat me. But now he told me 'If we're together it will be forever'".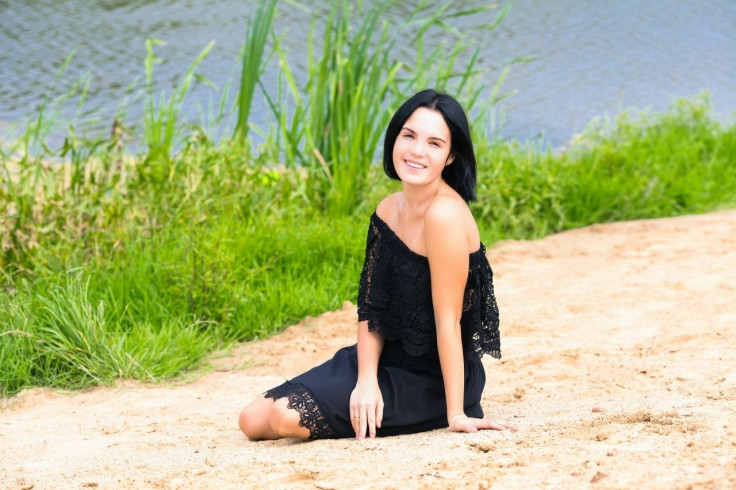 Cherkasov said: "I'm shocked. There could not be an affair between us. We are just colleagues."
The accused has been paraded in a cage in court before the Russian media and faces a long prison sentence.
Police said that before the attack he sent a text to his mother and sister which read: "Please excuse me. I can't live like this any longer when I am cheated."
Despite her hopeful recovery, she is worried about what will happen when her husband is released from prison.
She said: "I'm afraid. I do not know what will happen when he is released because he said 'When I'm free, I will kill you.'"