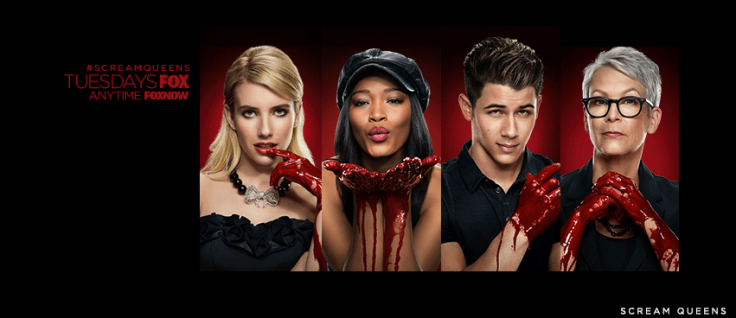 Scream Queens will return with another nail biting episode as Hester's fate would be revealed along with some interesting secrets about the Red Devil killer and the motive behind the killings at the Kappa Kappa Tau.
In the previous episode, Chanel learns that Chad has invited Hester for a family Thanksgiving party after the latter pretended to be pregnant. Previously, the KKT queen, in a fit of rage had pushed Lea Michele's character down a flight of stairs, which sparked speculation that the neck-brace wearing sorority sister may have succumbed to the injuries she sustained.
But this is a Ryan Murphy show and no character is dead if it looks dead, especially Hester, who is being speculated as the real Red Devil and Boone's twin sister. Moreover, many fans believe that Michele's character is the other baby from the bathtub, who killed her brother to save their caretaker Gigi.
Click here to watch the episode live stream online on Fox's official website. The latest Scream Queens episode will air in the US on Tuesday, 24 November, at 9 and 10pm ET/PT on Fox network.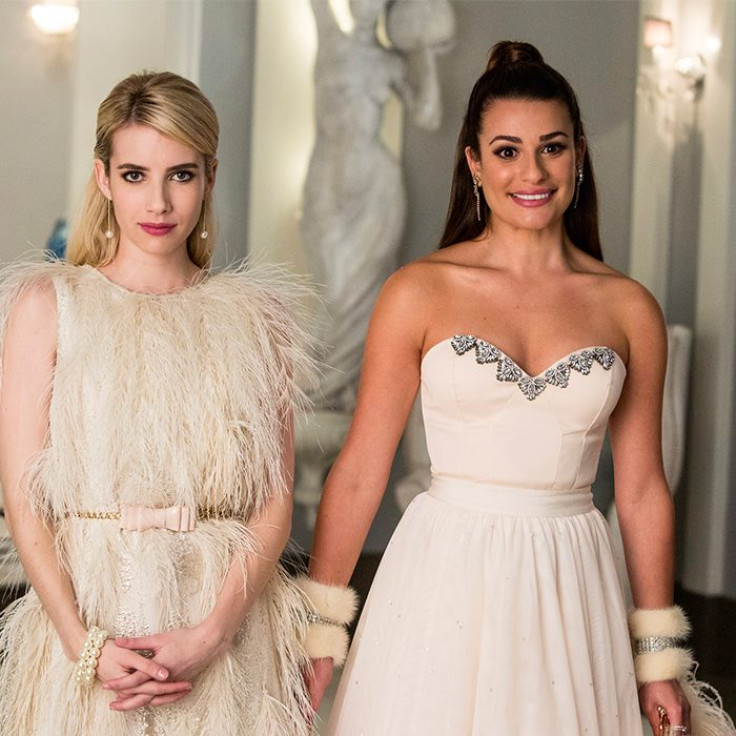 The official synopsis of the upcoming episode titled Thanksgiving reads as follows:
Chad takes Chanel to his family home for Thanksgiving, where she meets his brothers, Brad (guest star Chad Michael Murray) and Thad (guest star Patrick Schwarzenegger), as well as his parents (guest stars Alan Thicke and Julia Duffy). However, an uninvited guest throws the holiday into chaos. Meanwhile, Dean Munsch gathers the survivors at Kappa House, but dinner quickly explodes into accusations of who among them is really the killer. Then, the Red Devil carves up a deadly main course as another victim falls.
Further, things will turn ugly when Dean Munsch will ask all the girls to gather at KKT where everyone will start doubting one another. On the eve of Thanksgiving, there will be more bloodshed as the dreaded serial killer appears at Kappa house.