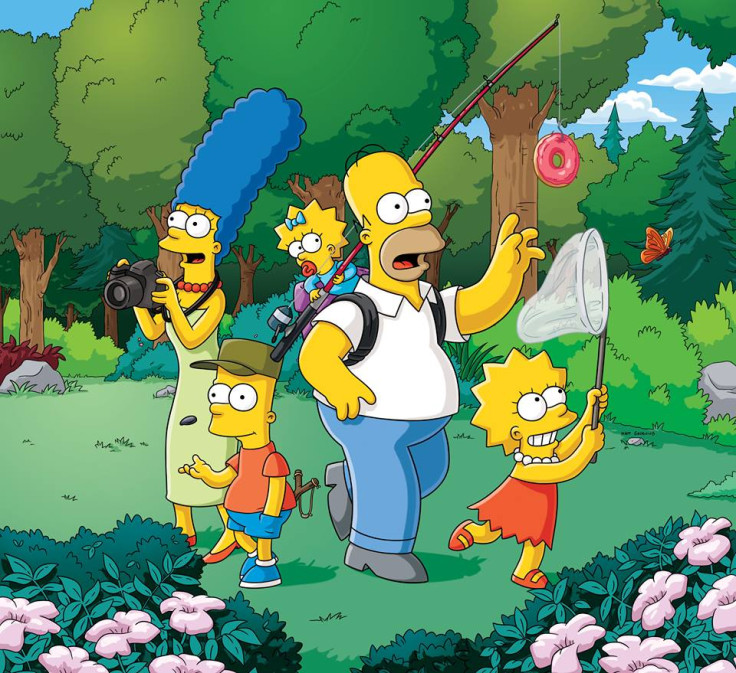 For all those who are single, there is a good way to beat the blues this Valentine's Day. Tune in to Fox to watch the all new episode of The Simpsons season 27 that will air on 14 February, at 8pm EST. Episode 13 is titled, Love Is In The N2-O2-Ar-CO2-Ne-He-CH4, where Homer and Marge will celebrate the special day by visiting Grampa Simpson.

The official synopsis of the episode is as follows:
Click here to watch the episode online on Fox's official website. Click here to watch the episode live on Fox Now.
In the latest promo of the upcoming episode, the old folks of Springfield reminisce their past loved ones. Grandpa Abraham Simpson sees his dead wife Mona, and says, "I thought you were gone?" To which she replies, "Nonsense Abe! I didn't leave you , and I am never going to leave you."
"That doesn't sound like the Mona I knew?" says Abe, to which she replies, " I am the Mona that lives in your memory, with all the anger turned to honey by nostalgia."
Grandpa and others at the old-age home are happy. However, the Mona, that Abe sees is not real. She is in fact a drug-induced hallucination. Meanwhile, Homer, Marge, Bart and Lisa will try to rescue the old folks, who are taking a drug that allows them to relive their happiest memories.