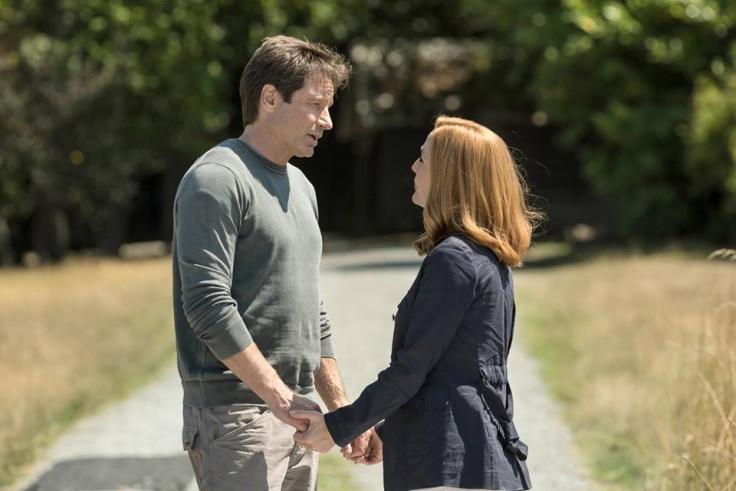 The X-Files miniseries returns with an all new episode on 15 February at 8pm ET/PT on Fox. Actors Robbie Amell and Lauren Ambrose will guest star as Miller and Einstein in the upcoming chapter, where Fox Mulder and Dana Scully will seek to communicate with a comatose bomber to prevent a future attack.
The pre-finale episode of the sci-fi series is titled, Babylon, and the official synopsis of the episode reads as follows:
Click here to watch it via live stream on Fox Now. You can also watch the episode online by clicking here (only in the US).
Mulder and Scully will meet agents Miller and Einstein in the episode, the latest promo shows. Miller will introduce himself and his partner to Dana and Mulder and it turns out that Einstein is a medical examiner like Scully, while Miller is obsessed with the paranormal. Seems like more of an X-Files spin-off with Miller and Einstein.
The promo then shows a big (bomb) explosion, as Miller points out, "One of the bombers survived." And Einstein adds, "He is dead, expect for a heart-beat." Mulder then tells Scully, "I am proposing that I can communicate with the terrorist."
Einstein comments on Mulder's proposal and tells her partner, "I pity that poor agent Scully." But then Miller says, "It's like my dream assignment." The promo ends with Scully overhearing a heated debate between Mulder and Einstein, which clearly reminds of the old X-Files days.
Meanwhile, another preview shows Dana and Mulder investigating strange noises that are heard from the sky. Mulder tells Dana, "According to eye witnesses or ear witnesses... says it sounded like trumpets playing."
"From nowhere in particular?" Dana asks and Mulder points out that there is no apparent source. He explains, "Music as if from the heavens... as if God himself was making music himself.. by blowing his horn." Then the FBI agents argue about believing in god.
To know all about the paranormal communication, Mulder and Scully's doppelgangers, and music from heaven, watch the upcoming episode of the X-Files miniseries.