Sam Winchester is trapped in Lucifer's Cage and Dean will try to figure a way out to save his brother when Supernatural season 11 returns with its midseason premiere chapter. Episode 10 titled The Devil Is In The Details will air this Wednesday 20 January at 9pm EST on The CW.
The official synopsis of the episode reads as follows:
Now that he has Sam (Jared Padalecki) in the cage with him, Lucifer (guest star Mark Pellegrino) offers Sam a way out but it comes with a steep price. Dean (Jensen Ackles) and Castiel (Misha Collins) look into the angel smiting that could have killed Amara (guest star Emily Swallow).
Click here to watch the episode online on the official CW website (only in the US). Judging by the promotional pictures released for the episode, Dean and Castiel will both enter Lucifer's Cage to save Sam. Executive producer Jeremy Carver previewed the upcoming episode in a new promo video. Carver said: "Episode 10, coming back after our midseason break obviously we are all concerned for Sam, who is struck in a cage with Lucifer."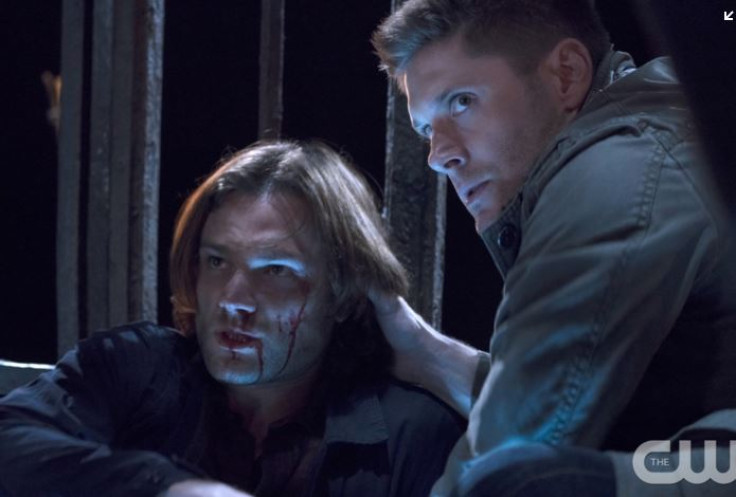 "It wasn't God sending him those visions. It was actually Lucifer, as a means of drawing Sam into the cage and then convincing Sam to let Lucifer use him as a vessel and ride him out of the cage to the world above," previewed the producer. The video then shows Crowley telling Dean: "Your brother is in hell with Lucifer," as Carver teased: "Dean is fighting furiously to figure out a way to save his brother."
Also, Dean will enlist Castiel's help to figure out what happened to Amara. Carver revealed: "Dean and Cas are also trying to investigate just what happened to Amara/Darkness, after she was smitted [smitten] by the angels at the end of episode 9." The promo shows Dean telling Castiel: "If it did work and she is dead, bring her body out." When Castiel asks: "And if she is not?" Dean replies: "Run."