Empire season 2 episode 11: What is next in store for Lucious, Cookie, Jamal and Hakeem?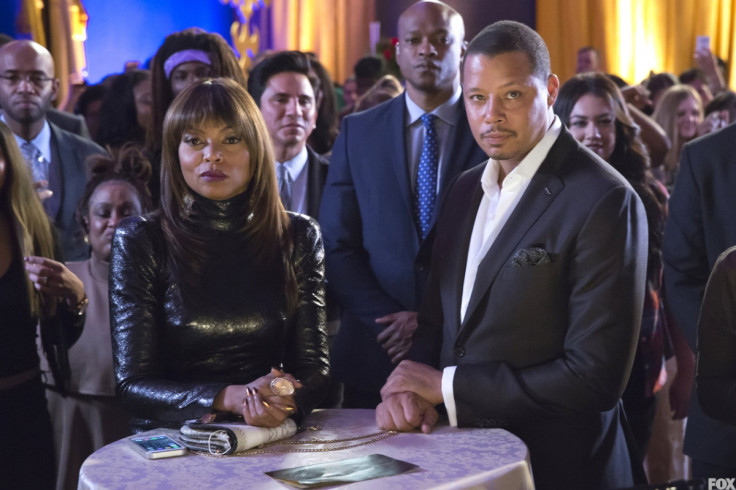 Fans will have to wait until 30 March to watch the new episodes of Empire season 2, but drama around the Lyon family will be intense. A new promo for the midseason premiere hinted at much happening around Lucious and Hakeem, as the Lyon patriarch is out for revenge.
The fall finale ended with Lucious losing his CEO position at Empire Entertainment to Camilla Marks (Naomi Campbell), thanks to Hakeem's betrayal. Besides, Jamal and Lucious are both nominated for the song of the year category at the fictional American Sound Awards. An unidentified person pushes Rhonda Lyon down the stairs, endangering the lives of Andre's wife and their unborn baby.
Here are a few things to expect in episode 11, which is titled, Death Will Have His Day:
1. Lucious will go to any length to get his company back and get his revenge on those who wronged him. The promo shows Lucious saying, "I want revenge" as we see a car blow up. He declares, "Watch your back, because I keep my promises."
2. The father and son duo — Lucious and Hakeem —do not see eye to eye on pretty much anything, but Hakeem voting against his father and throwing him out of his company, has left their relationship in a shambles.
The new promo shows Hakeem holding a gun against his own father. The scene shows Lucious telling his youngest son, "The next time I see you, I will kill you," and the scene shifts to Hakeem pulling a gun at his father.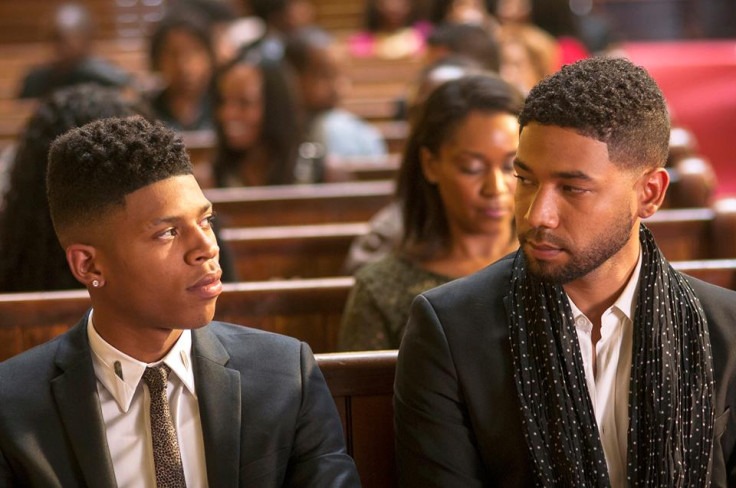 3. Showrunner Ilene Chaiken teased Lucious and Jamal's showdown as the American Sound Award's song of the year statuette will be a big arc when Empire returns from its winter break. Chaiken told TV Line, "We all know that one single award doesn't mean everything. But it certainly symbolizes to Lucious and Jamal the whole story of their relationship — the story of children surpassing their parents, of being the child of a famous and hugely successful artist."
She added that Lucious' ego will make him incapable of wanting to his see his son exceed his own success.
4. Cookie will support Lucious emotionally in the wake of Camilla's takeover of Empire Entertainment. Cookie will "regroup and sieze opportunities," teased Ilene Chaiken, and added, "Apart from wanting what's hers, wanting her family to be together has always been the driving purpose in Cookie's life."
5. The fate of Rhonda was left hanging in the fall finale, but chances are high that Andre's wife will lose her child after the fall. The promo also shows Andre crying near the empty crib of his unborn baby, which could mean Rhonda will lose her baby. Besides, a TV Line report hinted at the introduction of an "experienced grief counselor" named Devin, in episode 11.
Empire returns on 30 March at 9pm EST on Fox.
© Copyright IBTimes 2023. All rights reserved.