Teachers left pupils and parents open-mouthed when they broke into song during the traditional end-of-year speech.
Headteacher Chris Wheeler was delivering his annual speech to students leaving Monkton School in Bath when he launched into a surprise rendition of One Day More from Les Miserables.
In the video, Wheeler suddenly starts singing the musical number before other teachers join in, leaving the audience bewildered and delighted.
Some pupils were also in on the secret performance.
"The students and parents at this year's Speech Day at Monkton were certainly in for a surprise," the school posted on Facebook.
"Principal Chris Wheeler was halfway through his speech when this happened..."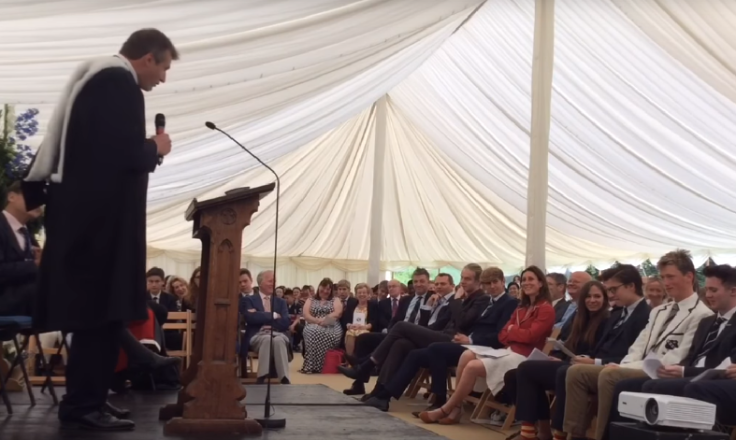 Wheeler said he was proud his school wasn't afraid to risk embarrassment.
"'I am always keen to show pupils that just as we ask them to put themselves out there, so we are prepared to do the same," he said.
"There aren't many schools where the deputy head, medical centre nurse, a houseparent, pupils and even a governor would be prepared to risk embarrassment in the name of fun but I am very proud that Monkton is one."
Monkton School, an independent boarding and day school, has launched other musical projects - including the Tone Deaf Project, which taught non-singers how to hold a tune.
You can see the results below: