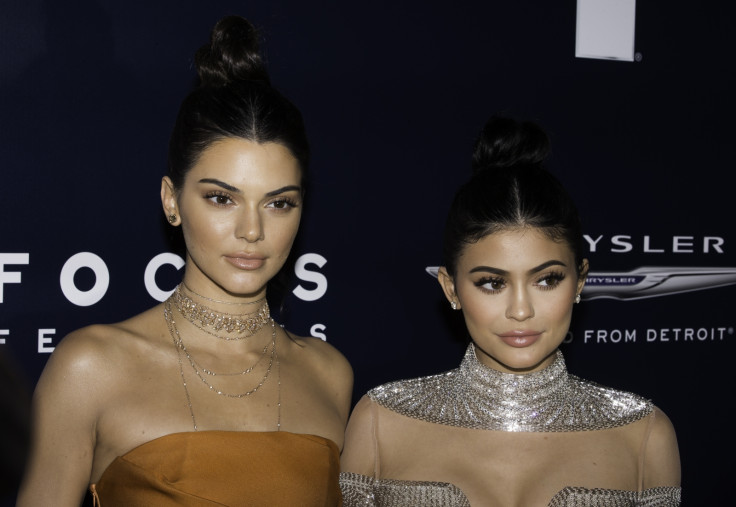 They were the two innocent dark-haired little girls on Keeping Up with the Kardashians amid the chaos of their older half-sisters Kourtney, Kim and Khloe since 2007, but Kylie and Kendall Jenner have grown into young women with separate lives and careers.
Now, 20-year-old Kylie has her own successful make-up company called Kylie Cosmetics and her own reality show on E!, while Kendall has a burgeoning reputation as an international model with campaigns for the likes of Calvin Klein and La Perla as well as walking in the Victoria's Secret fashion show.
So would they be friends if they were not sisters? Kylie does not think so.
In the latest promotional trailer for Life of Kylie, the make-up magnate said: "Kendall and I, I don't think we'd be friends if we weren't sisters."
Despite this, the sisters are still very close and share everything from clothes to underwear, even though Kylie is famed for her voluptuous physique and Kendall for her trim figure.
She added: "I let her borrow whatever she wants. She always comes through and is like: "I need an outfit please", and I'll let her borrow whatever.
"And then I go over there, and I'm like: "Kendall, I need a pair of sweats to go home", and she'll give me the most uncomfortable old underwear, the worst sweats you've ever seen and anything that's so bad and old and small. And I'm like: "You're so mean."'
On a previous episode of Kylie's candid new show, she confessed to being envious of her sister's glamorous model life with pals including Bella Hadid and Hailey Baldwin.
Regarding her sister's famous clique of statuesque models, she said: "I see Kendall, Bella (Hadid) and Hailey (Baldwin), they're out here every day, they just put their outfits together, they're made for this."
Anticipating the end of her career, she told her pal Jordyn Woods: "I just feel like this fame thing is going to come to an end sooner than we think.
"I just don't know who I'm doing it for. Sometimes I wish I can do what they [Kendall and friends] do. But that's not me."