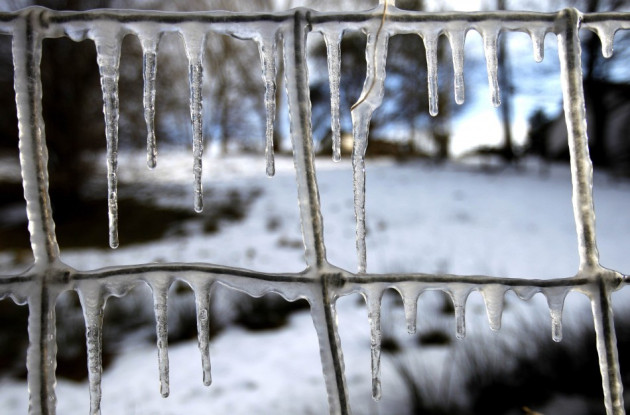 The government has issued a health warning ahead of freezing temperatures that are due to hit the country over the next few days.
The Met Office has issued an alert as there is likely to be severe cold weather across parts of the UK.
A statement from the Department of Health said: "Low temperatures can be dangerous, especially for the very young or very old or those with chronic disease."
Areas affected include northeast England, northwest England and Yorkshire and the Humber regions. The Met Office warned of ice and freezing fog in these areas.
The Midlands and West Midlands also have a 30-40 percent chance of freezing conditions.
Temperatures are expected to plummet in these areas on Friday. Weather.com predicts they could fall as low as minus 8C in Scotland.
The Met Office said: "This weather could increase the health risks to vulnerable patients and disrupt the delivery of services.
"As the wind becomes light [it] will allow sharp overnight frosts to occur and lead to lower mean temperatures.
"Northern and some western areas of the UK will become the coldest, and there will be an increased likelihood of ice on surfaces, especially where surfaces remain wet from standing water or run-off. Freezing fog remains likely."
Leon Brown, chief meteorologist at uk.weather.com, said: "[It will be] a very cold start on Friday with a sharp frost. Temperatures as low as minus five to minus eight degrees Celsius.
"The day will stay dry and mostly sunny with light winds, except again the risk of a shower near the east coast and also over Cornwall and the far west of Wales.
"Temperatures only briefly above zero in central Britain before falling sharply below again in the evening."
These freezing conditions follow widespread flooding and storms that battered parts of England and Wales.
According to the Environment Agency, more than 900 homes have been flooded over this latest period of bad weather. There are 179 flood warnings in place and 219 flood alerts.