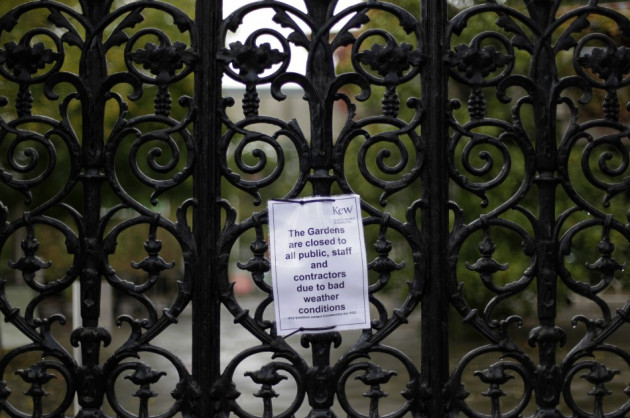 The MET office has warned of more heavy rain in many parts of South Wales and South and North East England along with possible localised flooding.
It also said that rain will slowly ease in the north and west parts, although rough weather conditions could continue till next week.
The depression that is currently affecting the country is expected to move southwards and remain over or near south western Britain. This could bring more rain to the regions.
"There is a risk of further large rainfall total accumulating across some areas in particular over south Wales, southern and north eastern England," said the MET office on its website, adding that the potential for rainfall accumulation in the regions is 20-40mm.
However, the exact locations of heavy rain are uncertain and there are chances that some parts will be spared of the worst weather.
More than 300 homes are reported to have been flooded in the past two days in the North of England in what is said to be the worst September weather in 30 years.
Transport has been hit hard as many parts of the M6 and East Coast mainline are flooded and a number of rail lines are under water.
An old fishing village was covered in white foam following a gush of plankton and sea spume along with wind and rain.
The Environment Agency has issued 73 flood warnings for rivers and more than 150 minor flood alerts. A number of people have been moved from Morpeth, Northumberland, as the River Wansbeck has breached its banks, sweeping away huge trees.
David Jordan, director of operations at The Environment Agency, said: "Our thoughts are with those whose homes have been flooded this week. Flooding has a devastating impact on property and possessions."
"Our teams have been out around the clock over the last few days to minimise the risks and prepare for flooding. We urge people to keep up to date with the weather forecast and remain prepared for flooding in their area, sign up to receive free flood warnings and stay away from dangerous flood water."
In much of North East, people were asked to leave work early and many schools closed at lunchtime.