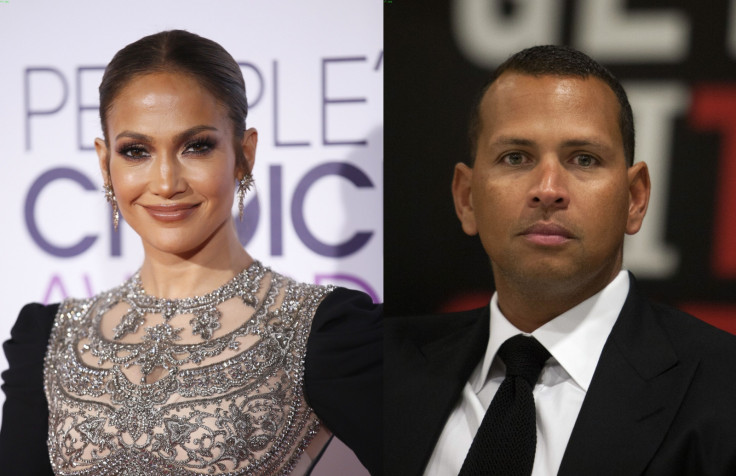 It seems pop star Jennifer Lopez may have finally found her man in former baseball star Alex Rodriguez as buzz about their heated romance continue to swirl. From one exotic stop to another, the lovebirds have been turning heads with their romantic date nights; and friends are positive that wedding bells may be ringing for them soon.
"All his friends can tell he really likes J.Lo [but] in the beginning they thought this may just be a fling," a source told E! News shedding light on the blossoming romance. However, these alleged friends seem to have a change of heart as the songstress spend more time with Rodriguez, better known as A-Rod.
"Friends are slowly thinking this may actually be a great match," the celebrity news website adds. "He calls J.Lo his 'lady'. He would wife her up in a heartbeat...she is different than other people he's dated."
The latest development comes after the couple was recently spotted together leaving the luxurious Bel-Air Hotel. Following this, Lopez and her rumoured lover hit the Italian hotspot Madeo, Los Angeles on Saturday night to enjoy some private time together, the website reports.
Pictures of the two from their date night shows the Ain't Your Mama hitmaker donning a chic look in leather skirt and cropped blazer. While her man keeps it casual with simple denim bottoms and a button down.
While JLo and A-Rod's frequent get-togethers have got the rumour mills buzzing, neither of the stars has commented on the status of their relationship yet.
Nevertheless, reports still claim that this time things are serious for the singer. "Jennifer and Alex are heating up big time. They went from zero to 100 really quick," another source was quoted as saying by E! News.
Before being spotted with the retired athlete, the 47-year-old singer was linked to Drake. The MLB star, on the other hand, recently ended his relationship with Silicon Valley CEO Anne Wojcicki in February after dating for almost a year.