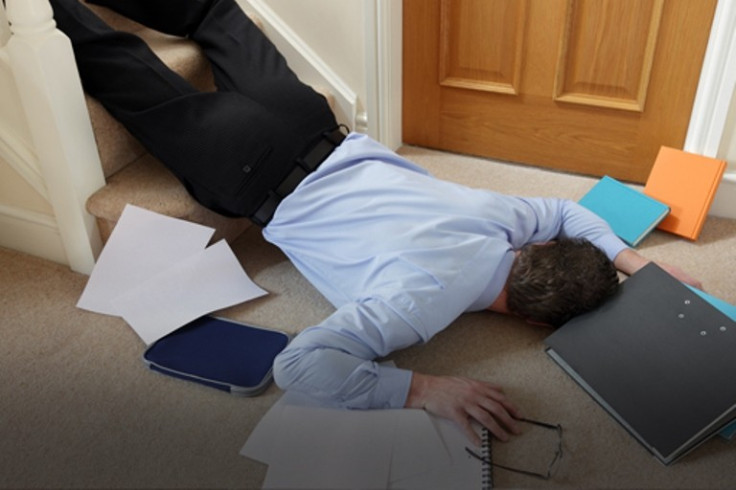 Office workers are more likely to fall ill, have accidents or be injured on Wednesdays than any other day of the working week, according to new research.
Physiotherapy provider Physio Med studied 1,000 office workers across the UK who had been injured in the last five years and found twice as many had been hurt on Wednesday than on any other day. Surprisingly Friday - traditional day of the liquid lunch - is the safest day to go to work.
Physio Med's clinical director Mark Fletcher said: "Moods take a dip on Wednesdays, as it is the day furthest away from the previous or forthcoming weekend. The stress and fatigue of the working week translates into employees becoming less attentive or clumsier, and leading to a higher rate of office accidents."
Most office injuries are caused by tripping, slipping or handling, and almost a fifth are caused by repetitive strain injury (RSI). The study also found that almost a half of those who responded had received no first aid and 20% had never received health and safety training from their employer.
Perhaps because you are more likely to be scalded by the tea urn, fall off your swivel chair or have a catastrophic stapling accident, office workers also feel most depressed on a Wednesday, according to unrelated studies at the University of Vermont.
Professors Christopher Danforth and Peter Dodds analysed the words used in 2.4 million internet blogs and found words with a positive slant - like "free", "fun", and "rainbow" - were more prevalent at the weekend. Words like "betray", "cruel", "hatred" and "suffocate" were more likely to be used midweek.
"People's daily experience is being reflected somewhat in what they're saying," said Professor Danforth. "And this is more of a story, we think, for Twitter messages, which we've just started to pay attention to, about a year ago. They think they are communicating with friends, but since blogs are public we're just looking over their shoulders. The weekends tend to be fairly happy and Wednesday turned out to be the saddest day."
Whether Twitter users feel even more miserable as a result of being spied on by academics is - as yet - unrecorded.