Just in case you're not content browsing on a smart phone while you look at the time on your smart watch before you grab a snack from your smart fridge, take a look at this smart urinal.
A Dutch startup company called Mr.Friendly wants pubs, clubs and restaurants to install its new bathroom device under the promise it is "guaranteed to capture 40 seconds of a gentleman's attention". That's right, the main thing that makes this urinal "smart" is that it shows ads to you while you're bleeding the lizard.
The futuristic(ish) loos are loaded with sensors that only show adverts when a man is urinating. To really earn the prefix of "smart", the urinals also promise to eliminate odor, operate without water and offer cloud connections for updating the media on the screen.
"Every gentleman knows that a toilet break is a moment of relaxation," the website says. "This is when we have "time on our hands". We seize that perfect moment with our unique Mr.Friendly urinal. And everyone pees! Including the main in your target audience who has some time "on his hands". The best moment to do this is when a person cannot escape to do something else, and can only focus on your message."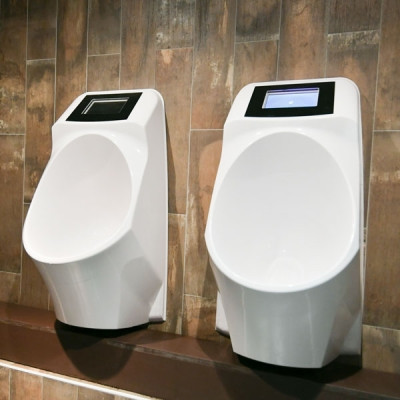 Buyers can run their own ads on the urinals or sell advertising space to third-party companies.
Mr.Friendly is also actively targeting sports venues and facilities. "Frequently there posters with information hanging on the wall for this sports facility's target group to read, but this is mostly wasted opportunity. However, as soon as the visitor uses the Mr.Friendly urinal, success! 40 seconds of his attention guaranteed."