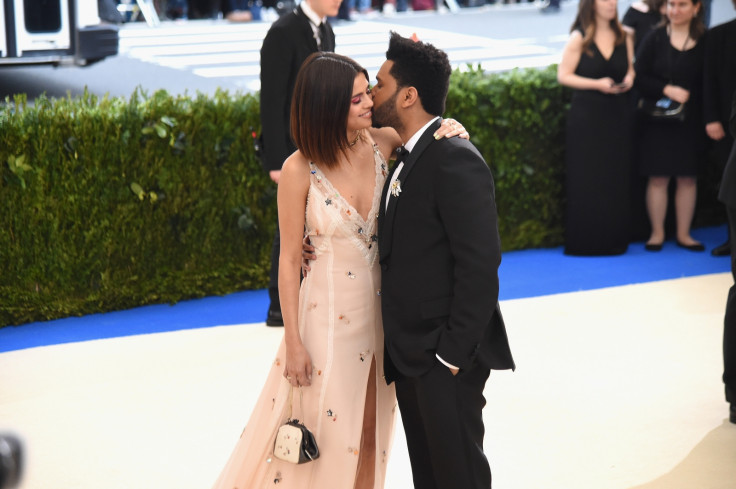 The Weeknd has planned a surprise birthday celebration for Selena Gomez. The Same Old Love singer turns 25 years old on 22 July.
The Canadian singer, whose real name is Abel Tesfaye, has planned to take his girlfriend on a romantic vacation to celebrate her special day, HollywoodLife reports. The Weeknd, 27, is thinking of taking her to the city of love – Paris, it adds.
"Selena is counting down the days until her birthday in less than two weeks because she'll be seeing her boyfriend," a source told the celebrity news website.
"He's taking her on a surprise vacation," the source said. "She has no idea where they are going but he has a break in his tour and has told her he's taking her somewhere. She's super excited!"
The lovebirds have been missing each other's company in the recent days as The Weeknd is on tour, while Gomez is working on her upcoming single Fetish. However, the couple has been keeping their romance alive by speaking daily, mostly late at night via "texting, messaging and face timing".
Gomez has been "sending cute and funny memes to Abel to show him how much she's thinking of him," a source previously told HollywoodLife.
"They try to speak at least once a day, preferably last thing at night, depending on the time difference. Abel goes out of his way to let Selena know that he's constantly thinking of her."
The Weeknd has been showering Gomez with "flowers and chocolates, and really lovely gifts" even though he is busy on tour. "He recently bought her some beautiful lingerie, and always tries to find something cool or sweet to send her specific to where he is in the world," the source said.