From Welfare Cuts to Child Abuse Scandals: Children's Lives in 21st Century Britain Are Far Harder Than They Should Be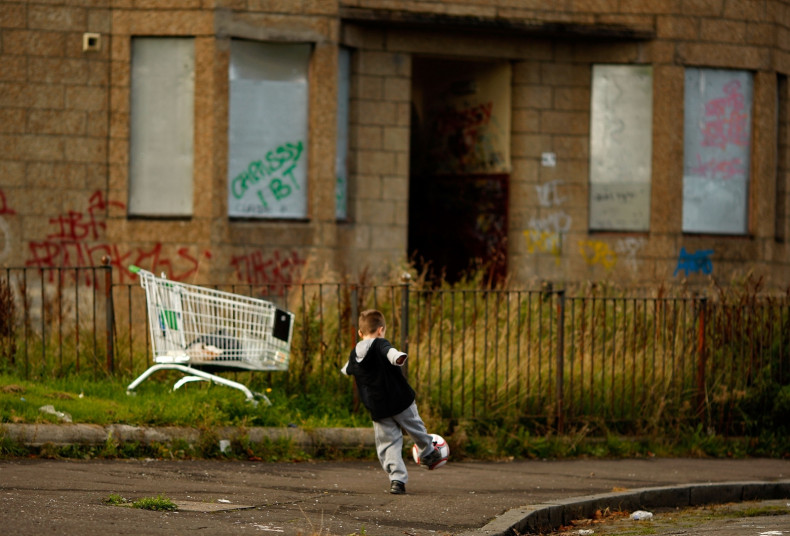 It might not be the Victorian squalor of Dickensian Britain, but vulnerable children across the country are being failed by a modern society that is supposed to be able to protect them.
As austerity bites down on family finances, from cuts to child benefit to the so-called "bedroom tax", there has been a sharp rise in the number of children who will be homeless this Christmas.
Shelter, the housing charity, said there were 90,569 children living in temporary accommodation in England, Scotland, and Wales in the second quarter of 2014, up from 76,650 in 2011.
Figures from the Department for Work and Pensions (DWP) show that there were 14.6 million households in absolute income poverty in the 2012/13 year, an annual rise of 600,000.
The End Child Poverty campaign estimates that a quarter of children in Britain are now living in poverty, as welfare cuts, stagnant wages and large increases in the cost of living bite down, with this rising to as high as 50% in the country's most deprived areas.
Yet these children are pelted with garish advertising for toys, sweets and clothes. The marketing says they must have these things, but the economy says they can't.
Poorer children are more likely to face health challenges, such as obesity, and fall into crime, as well as have lower incomes over the span of their lives.
But even if these children overcome the barriers of poverty to emerge from the education system equipped with skills and qualifications, they will enter a labour market rife with temporary, low-hours and poorly paid work.
According to the Office for National Statistics (ONS), there are now 1.4 million workers in Britain on notorious zero hour contracts.
Nor will they have the same social system to top up their incomes that their parents and grandparents had, with the Westminster consensus that the welfare system is unsustainable firmly entrenched.
There are billions more pounds in welfare cuts lined up for the next parliament, whichever party takes control at the 2015 general election.
But children are not just being failed by the government in its management of the economy.
For years, members of the establishment allegedly ignored, covered up and colluded with child sex abuse by a network of powerful paedophiles.
And yet, despite the horrendous nature of the crimes committed against children, the government is fumbling an inquiry into historical abuse.
The inquiry is struggling to kick-start as it searches for a third chair following the resignations of the two predecessors, Fiona Woolf and Baroness Butler-Sloss, because of their relationships with key establishment figures linked to the inquiry.
Woolf, the Lord Mayor of London, had dined on several occasions with the former Conservative home secretary Lord Brittan, who when in office during the 1980s is alleged to have mishandled a dossier showing claims of paedophile activity at Westminster.
Butler-Sloss stepped down because her late brother, Lord Havers, was the attorney general in the 1980s, giving her a questionable proximity to the establishment she was tasked with scrutinising.
Abuse of young girls is reportedly still taking place by paedophile gangs in parts of the country, despite the Rotherham scandal – where at least 1,400 children are thought to have been preyed on and abused between 1997 and 2013 – having been exposed.
Those children abused in Rotherham were let down by local police and social services who are accused of not having taken allegations seriously enough and fostering a culture of victim-blaming of young girls, as though they had brought on their exploitation by paedophile gangs.
One charity called Mosac, which supports the parents and carers of abused children, said in a report with Sky News that a third of the calls to its helpline are from women who believe they are being groomed for pregnancy by a paedophile who wants to target their child.
For vulnerable children, life in 21<sup>st century Britain is far harder than it should be.