A fugitive from Wales has spent the day taunting the police online, telling them "catch me if you can".
Alan Watkins, 24, is wanted by Gwent Police because he breached his licence conditions after being released from prison in May last year.
Police said that as he has broken his conditions, he has been recalled to prison.
The fugitive - who is apparently also known as Alan Martin Launder - however, had other ideas, and has spent the last two days updating his Facebook page about the hunt for him.
Watkins, a plasterer from Newport, shared the police appeal for him on his own Facebook page and wrote: "Haha catching me is lyk keeping up wiv usain bolt impossible all for crate runs nd gbh..."
He went on to say: "Wow im on tha gwent police sit. Thay even got me under sum b******t name wtf.. lol Yoooo catch me if u can do ur f*****g job..."
Friends of Watkins posted messages of support for their fugitive friend. Samantha Tilley said: "Keep on running mate... bet you have been through some trainers all the running you do lol x"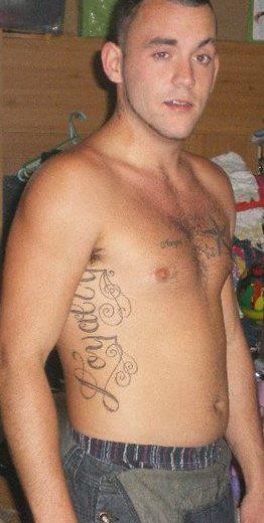 He even asked friends about what he should do with his freedom, enquiring what films are on.
Watkins later asked whether or not he should hand himself in: "Well wat should I do today hand myself in or enjoy my freedom a lil longer...
"Freedom.. prison.. freedom.. prison.. freedom or prison.. ???? That is is tha question..."
Most of his friends, commenting on his status updates, told Watkins to stay on the run from the police and enjoy his freedom.
Watkins agreed to this and said he would remain free and make Gwent Police "work for a change".
A few hours ago he appeared to be planning to hand himself in: "The joys of being talked about. Will be handing myself in soon."
Watkins was serving a one year and seven month prison sentence for assault occasioning actual bodily harm. He was sentenced in December, 2011.
He is described as 5ft 9, medium build, hazel eyes and known to frequent Cwmbran and Newport.