West African leaders seek burqa ban to prevent Boko Haram attacks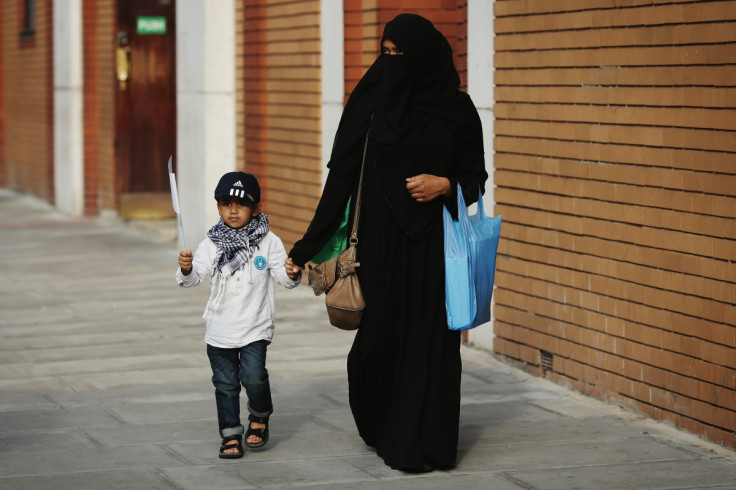 After France, Belgium and some other European countries banned the burqa – the traditional dress worn by Muslim women – West African leaders have sought to "forbid" women from wearing full-face veils to prevent terrorist attacks. At the latest meeting of the Economic Community of West African States (Ecowas) the leaders expressed concern over how the burqa is being used as a safe disguise to escape authorities with a growing number of female suicide bombers being used by Boko Haram jihadists.
A recent report by the Institute for Economics and Peace (IEP) noted that Boko Haram overtook the Islamic State (Isis) as the world's deadliest terror group for killing people. It has been using girls as young as 10, to carry out suicide bombings in crowded places in the northern parts of Nigeria, as well as in neighbouring countries like Chad and Cameroon.
"Measures have to be put in place that would forbid this kind of dress that does not allow security personnel to be sure of their identities," said Kadre Desire Ouedraogo, president of Ecowas, at the close of the two-day summit in Abuja. He said countries should enforce a ban in line with their national realities.
In May this year, the Republic of Congo became one of the first African countries to issue a ban on the burqa. In July, Chad outlawed the traditional outfit after bombers wearing the dress carried out two attacks in the capital N'Djamena, which left at least 33 people dead. The same month, Cameroon also enforced a burqa ban after female suicide bombers detonated explosives, killing at least 14 people.
Other countries such as Senegal too have proposed a ban on the dress. Nigeria has been debating a ban for a while now. Islam is the dominant religion in the northern half of the continent with Africa accounting for a third of the world's 1.6 billion Muslims.
© Copyright IBTimes 2023. All rights reserved.