Switzerland: Ticino region imposes £6,500 fine on women wearing burqa and niqab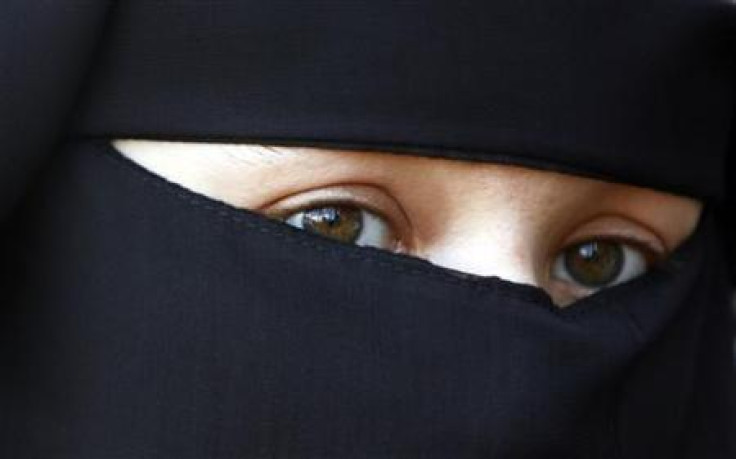 Women wearing Islamic veils that cover their faces could be fined up to £6,500 in the Italian-speaking region of Ticino, Switzerland, under a new law that bans the use of such garments in public. The law went into effect on 24 November after more than 50% of people in Ticino voted in favour of a ban on face veils in public areas in 2013.
What are the burqa, niqab and hijab?
The burqa is usually worn by women in some Islamic countries. It covers the entire body with the exception of a semi-transparent cloth over the eyes.
The niqab is also worn by some Muslim women and covers the head and chest, with the exception of the eyes.
The hijab covers the head and hair, but not the face.
The ban was also supposed to be applied to people who cover their faces with, for example, masks and balaclavas during protests. However, lawmakers restricted the ban only to the Islamic veils to avoid comparing people who wear these garments to masked protesters and hooligans, the ATS news agency reported.
People, including tourists, who defy the ban will be fined between 100 francs ($100, £65) and 10,000 francs ($10,000, £6,500).
Islamic garments have been already banned in several countries. France introduced the ban on the burqa and other garments that cover faces in 2010. The country was the first to introduce the ban on burqas, followed by Belgium and, to a lesser extent, Italy, Denmark and the Netherlands.
Syria banned the burqa in 2010 after a rise in extremism among young Muslims. Turkey, which had never formally banned the hijab or burqa but discouraged their use, saw a change of policy in 2013 and allowed women to wear the hijab in state institutions, with the exception of civil service jobs and government offices.
Burqas have been recently banned in Senegal, Chad, Niger and Cameroon among fears the garments can be used by Boko Haram terrorists to disguise their identity as well as explosive before an attack.
Several European countries have seen a rise in anti-Muslim sentiments following terror attacks, such as the one in Paris on 13 November that left 130 people dead .
© Copyright IBTimes 2023. All rights reserved.