Jailed Palestinian Leader Marwan Barghouti Calls for Third Intifada Against Israel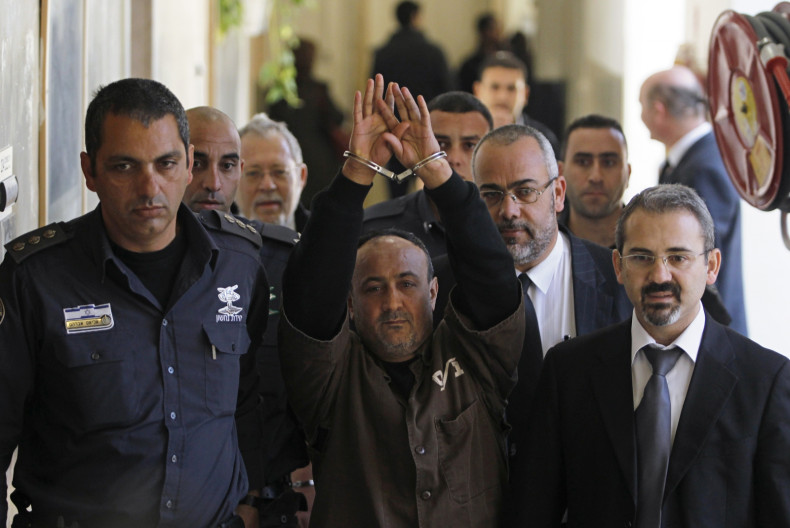 A prominent jailed Palestinian leader has called for a third intifada against Israel as tensions in the region threatened to spiral back into violence.
Marwan Barghouti, a leading member of the secular movement Fatah, urged the Palestinian Authority to immediately end security cooperation with Israel in a letter released on the 10th anniversary of Yasser Arafat's death.
The 55-year-old militant, who is serving a life sentence on five counts of murder related to the second intifada - uprising - in 2000, called for Palestinians to put up an "overall and armed resistance" against Israel, AFP reported.
Born near the West Bank city of Ramallah, Barghouti made a name for himself in the ranks of Fatah, the movement founded by Arafat, during the first intifada in 1987.
However he rose to international fame name 13 years later, as the second intifada broke out after a visit by late Israeli president Ariel Sharon, then an opposition leader to the contested Temple Mount compound in Jerusalem.
During the unrest he led Fatah's armed wing, the Tanzim, and was by Israel accused of overseeing some of the most violent attacks against Israeli soldiers. He was arrested in 2002 and sentenced two years later.
His comment came amid heightening tensions in the wake of a series of deadly attacks on Israeli security forces and citizens in recent weeks.
In the last incident, a Palestinian man was shot dead by Israeli Defence Forces (IDF) during clashes in Hebron.