Situated on the slope of Mount Gerizim in Nablus, near the Balata refugee camp, Joseph's Tomb, which has been set ablaze by Palestinian rioters on 16 October, has often been at the focus of sectarian violence between Jews and Muslims.
Joseph's Tomb has been venerated throughout the ages by Jews, Samaritans, Christians and Muslims. While many Jews believe it is the final resting place of the biblical patriarch Joseph - whose bones were carried back from Egypt by Moses - Muslims believe it is the burial site of an Islamic cleric, Sheikh Yussef, who died two centuries ago. The present structure, a small rectangular room with a cenotaph, dates from 1868, and is devoid of any trace of ancient building materials
After the 1967 war, Israel seized Nablus and the nearby shrine and slowly Jewish settlers began to frequent the site and Muslims were ostracised. A turning point took place in the mid-1980s when influential American-born rabbi Yitzchak Ginsburg set up the Od Yosef Chai yeshiva at the site, flanked by the IDF, which built a military outpost.
The intention was to replicate the settler model at the Tomb of the Patriarchs in Hebron, which was occupied by Jewish forces in the aftermath of the Six-Day War.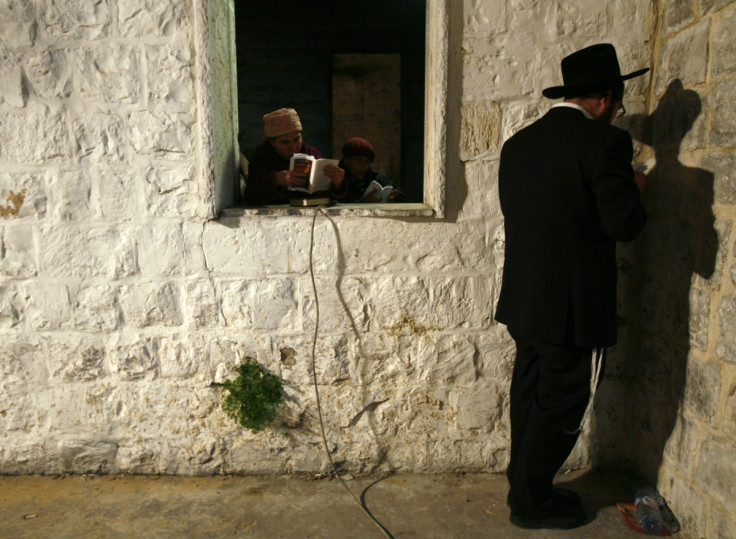 However, violent clashes with Muslim Palestinians at the site never dwindled, mainly due to the alternative theory that the tomb was just 200 years old and was hosting the body of Muslim cleric Sheikh Yusuf. Even an Israeli minister for the Rabin government supported the latter, causing anger among ultra-Orthodox Jews.
In 1995, Nablus jurisdiction was transferred to the Palestinian Authority in accordance with the Oslo Accords, though Israel retained several holy sites, including the Tomb. Jews continued to visit the site under limited protection of the IDF until the Second Intifada, when Nablus became a flashpoint zone. In the worst attack, Palestinians burned the yeshiva to the ground and incinerated the books.
That led to the Israeli government to hand over the site to Palestinian police in 2000. After that, the shrine came under Palestinian control and Israelis are not allowed to worship there, except on escorted trips organised by the army.
The fire started when 100 Palestinians attacked the tomb throwing Molotov cocktails at the compound. The IDF said it would make the works necessary to allow visits to continue and "take all measures to bring the perpetrators of this despicable act to justice".
On October 16, 2015, some 150 Palestinians set fire to the compound, causing heavy damage to the building. Nickolay Mladenov, UN special coordinator for the Middle East peace process, said: "Burning Joseph's Tomb is a dangerous attempt to exacerbate an already tense environment".