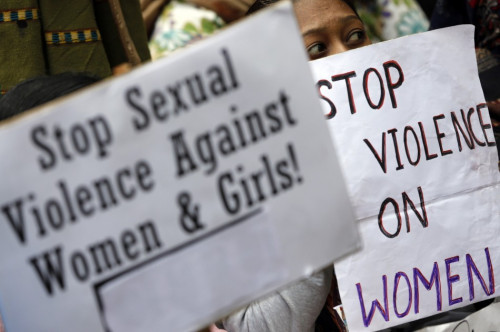 The teenage girl who was gang-raped and burnt alive in India's West Bengal state was pregnant at the time of her murder, reports have claimed.
The death of the 16-year-old girl on New Year's Eve sparked outrage in the eastern metropolis of Kolkata, triggering mass protests similar to those set off by the gang rape and murder of a young woman from New Delhi in December 2012.
Police said the girl was pregnant at the time of her death.
"The doctor who was treating the girl also told us that the girl was pregnant at the time of the death. We have sent the foetus to the forensic science laboratory for determination of the age of the foetus," a senior police officer investigating the case told local dailies.
The girl, daughter of a taxi driver from Bihar state, was raped on 26 October by a local gang. Her attackers raped her again the next day after she lodged a complaint with the police and eventually set her on fire two months later.
The girl claimed in her dying declaration that two men had poured kerosene over her and set her ablaze at her home near Kolkota on 23 December.
"We have filed a murder case against the two main accused on the basis of the final statement of the girl in which she had said that she was set on fire," the additional commissioner of police said, according to the Hindustan Times.
The girl had received 65% burn injuries and died on 31 December.
The police said the girl had attempted to immolate herself and initial media reports said it was a suicide, but it was revealed later the girl said in her dying statement that she was set on fire by two men.
"In her dying declaration before Dr Sudipta Singh and investigating officer Saidullah Sana at the hospital, she said Ratan Sil and Minta Sil, who were accused in the rape case, set her on fire," said Nimbala Santosh Uttamrao, additional deputy commissioner of police, according to the Hindustan Times.