West Ham United manager Sam Allardyce has been one of the busier managers in the early stages of the January transfer window after it was revealed that he was in talks with Arsenal over signing striker Marouane Chamakh.
The Hammersyesterday completed a deal to sign young Irish forward Sean Maguire from Waterford United and have now confirmed that they have signed Liverpool midfielder Joe Cole.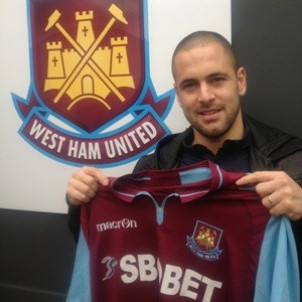 Cole was pictured leaving West Ham's Chadwell Heath training ground on Thursday after completing a two-day medical and will now be available for the mouth-watering FA Cup tie against Manchester United on Saturday.
"It is a great move for me," said the former Liverpool midfielder. "Coming back here brings back all the memories of the pitches I learnt how to play on. This is where I learnt my trade and I'm happy to have another chance to be here. I've always loved West Ham and I hope I can give the club a few memorable seasons.
"The timing was right for me to come back and I'm happy. I'm back in London and I'm delighted to be here. I want to be here and I want to make an impact.
"The place has not changed much to look at, but I think Sam has done a great job with the team. A few years ago, the club was in a bad way and Sam has done brilliantly. All in all, it will always be West Ham and the history will always be here and everywhere I go around the world, people love West Ham. Everywhere I go, people know me for having started here."
While Cole has returned to his boyhood club after a dismal spell at Liverpool, it seems another out-of-favour player could be on his way to Upton Park in the form of Chamakh.
The BBC has reported that West Ham are in talks with the Arsenal striker and are willing to offer the 28-yearold the chance to prove himself in the Premier League.
Chamakh has scored just eight league goals for Arsenal since joining the club on a free transfer in the summer of 2010 but has struggled to force his way into the first team plan of manager Arsene Wenger in recent seasons.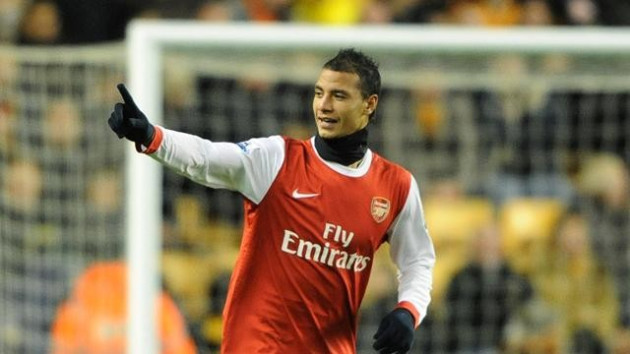 He has struggled to get games again this season but did show his eye for goal when netting twice in the 7-5 win over Reading in the Capital One Cup back in October.
Allardyce has admitted that he is keen to add another striker to his squad as he looks to secure the safety of the club and push for a top half finish.
Meanwhile new signing Maguire has admitted that he is unlikely to go straight into the first team squad, but hopes that he can prove his potential while playing for the reserves.
"People tend to say my best trait is my movement so hopefully I can show that here," the Repulic of Ireland Under-19 international told the club's official website. "I haven't been told yet which squad I will be in but I presume I'll be going into the reserves so I'll try to work my way up like I did at Waterford."