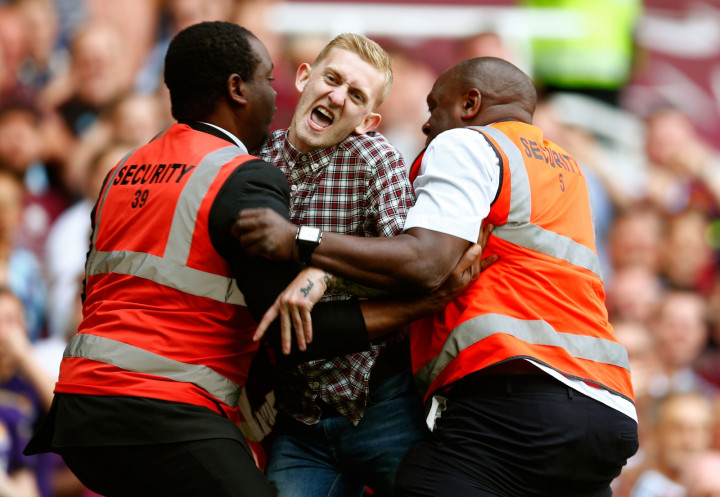 A West Ham fan who hijacked a Premier League match by invading the pitch was said to have taken a free kick as well as Tottenham Hotspur player Christian Eriksen.
Jordan Dunn escaped a lifetime ban from football grounds after district judge Gareth Branston took mercy on the 22-year-old fan from Dover.
A video clip from West Ham versus Spurs showed Dunn speeding on the pitch and then taking a free kick, which Eriksen was lining up at the time.
Unfortunately for the Spurs midfielder, who pockets tens of thousands of pounds a week in wages, the judge said the player's own effort was just as poor.
Dunn was eventually caught by stewards and bundled out of the ground.
Video of his drunken stunt went viral on the internet and his friends are said to have called him "a legend" for achieving what Dunn said was a lifetime ambition.
At Thames Magistrates Court in east London, judge Branston said: "To be frank you were probably a little tired by the time you got to the ball. It was a longer run than was strictly necessary.
"You had consumed alcohol and your stride pattern was a bit out of kilter but to borrow a phrase, you did bend it like Beckham. Regrettably it was about 30mph slower than Beckham.
"I understand that the professional footballer who followed you did not do any better."
Dunn told the court he had no intention of repeating the stunt now his lifetime ambition had been achieved. He was fined £305 under the Football Offences Act but did not receive a ban.