West Ham United midfielder Ravel Morrison has received high praise after being compared to England legend Paul Gascoigne by Birmingham manager Lee Clark.
The former Manchester United midfielder has had his share of difficult moments away from the pitch and arrived at West Ham with a reputation as being hard to handle.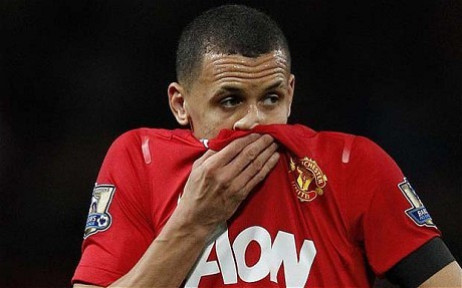 He has yet to be able to prove his ability in a West Ham shirt but put in an impressive display for Birmingham after joining the Championship side on a season-long loan.
Clark made the surprise decision to give Morrison his second league start and was duly repaid as the midfielder made a big impact as Birmingham secured a much needed draw against high-flying Leicester City.
"He has the natural ability of a Paul Gascoigne," Clark told the Birmingham Mail. "He probably doesn't know who Paul Gascoigne is but I am delighted with the way he has reacted, and there is definitely a lot more to come from him in the future."
Clark had previously questioned the temperament of the West Ham midfielder and had come close to trying to terminate the loan deal after a number of players were said to be unhappy with his attitude in training.
Manchester United decided to allow Morrison to leave the club despite his natural ability but Clark believes that the similarities with Gascoigne are not just on the field, but also with the attitude he shows.
"He's had publicity before he's come here away from the pitch but I've never seen any of that" Clark told the Telegraph.
"There hasn't been a minute's problem. Sometimes when he gets disappointed if he's not in the starting XI, it affects his training performances. But I think he's shown people what he's about. I can comment because I was around Paul Gascoigne at the same age. They have the same natural ability.
"He just goes past people with ease; as if they're not there. He sees a pass quickly and he can deliver the pass.
"Paul only had his problems later in life when he picked up the injuries. But he's so much like Rav - they're at their happiest when they're on the football pitch. They love it in a genuine way and not because of the trappings that come with it."
Morrison will have the whole season to prove that Manchester United were wrong for letting him leave the club, while West Ham manager Sam Allardyce will hope the youngster can profit from regular first team football.