West Ham manager Sam Allardyce has admitted that the future of Mohamed Diame is still unclear as there is "total confusion" surrounding the midfielder.
The 25-year-old has a £3.5million release clause in his contract that is said to have alerted the likes of Tottenham and Arsenal but the Hammers are desperate to keep the midfielder who only signed in the summer.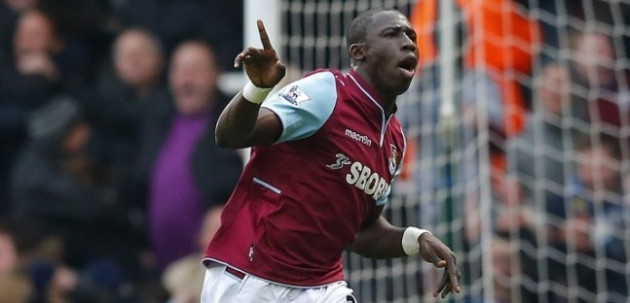 Diame has impressed for West Ham this season and his performance in the shock win over Chelsea led many to speculate that there would be interest from some of the bigger sides in the Premier League.
Arsenal have consistently been linked with Diame in recent weeks and manager Arsene Wenger has openly praised the performances of the powerful midfielder.
"He has a great presence in the games, I have seen him have a big impact," admitted the Arsenal manager just over a week ago.
Tottenham were also said to be keen on bringing Diame to north London after learning that their own talented central midfielder, Sandro, would be ruled out of action for the rest of the season.
The Guardian reported that Tottenham manager Andre Villas-Boas would have loved to sign Porto's Joao Moutinho but saw Diame as a more than viable alternative, especially given his relatively low release clause.
With all this speculation around the former Wigan midfielder, Allardyce has confessed that even he is unsure what will happen before the transfer window closes at 11pm on Thursday.
"My understanding is that it's total confusion," said Allardyce, as quoted on Sky Sports. "I'm as confused as anyone by what's happening.
"I'm sat there listening to what's going on but, deep down inside, behind the scenes, I speak to the chairman and, where we are at the moment, we're relatively comfortable regarding Mo Diame."
However, the West Ham boss made it clear that things could change in the coming days and it is difficult to gauge whether Diame would be tempted to leave.
Allardyce added: "Whatever he says to me today might change in an hour's time. Whatever he says now, if Manchester United ring up in one hour's time, he's not going to want to stay, is he?
"So it doesn't matter what he's saying now. It could change between now and 11 o'clock Thursday night in the flick of a text, or an email, or a phone call.
"There are certain situations where, yes, we might lose the player. I hope we don't. But if the situation develops accordingly, there's going to be the chance we lose him. We're trying to keep him."