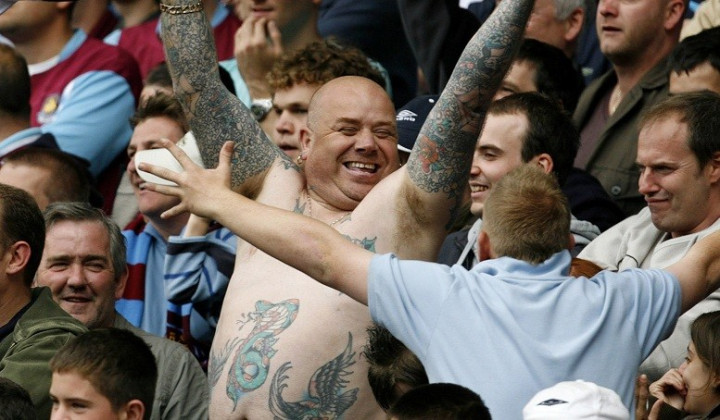 Police are investigating a complaint about racist chanting at Sunday's Premier League clash between West Ham and Tottenham.
The Society of Black Lawyers (SBL) lodged a complaint over anti-semitic chanting by sections of the crowd at White Hart Lane
Some Hammers' fans chanted "Adolf Hitler, He's coming for you" and also "Viva Lazio. Fans chanted "Can we stab every week?" at Spurs supporters. That was a reference to the assault in a Rome bar in which two Spurs fans were taken to hospital with knife wounds before a Europa League clash with Lazio.
SBL chairman said of the racial abuse at the Premier League match: "There has be zero tolerance of this. If these people can be identified on camera and prosecuted then that is something we'd like to see happen."
Scotland Yard confirmed that two men were arrested during the match and cautioned for racially aggravated public order offences.
The complaint by the SBL is the latest intervention made by the group into top-flight English football. It lodged a complaint after racist language was allegedly heard during a clash between Chelsea and Manchester Utd in October.
West Ham vowed to punish its supporters who used racist language inside its ground with lifetime bans.
"West Ham United will take the strongest possible action against any supporters, including enforcing life bans from the club, that are found guilty of behaviour which is categorically not condoned by West Ham United," the club said.
A spokesman said West Ham was working with Spurs to investigate the behaviour of fans. It blamed a "small number" of supporters.