A man has been arrested over the murder of a woman whose body was found in the boot of a burning car.
Christopher Jeffrey-Shaw, 26, from Lewisham, south London was arrested on suspicion of murder on 17 March and remains in police custody.
Fire crews found the woman's body in a blazing Volkswagen Jetta which was dumped near to Ifield Golf Club in Rusper Road near Horsham in West Sussex, last Friday (13 March).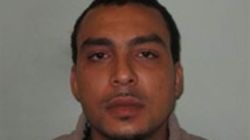 A post-mortem examination revealed the body of the woman was in her twenties. Her identity is still not known.
The cause of death has been given as smoke inhalation, which suggests she was still alive when the car was torched.
A 34-year-old woman from Dulwich, south London, who was arrested on suspicion of conspiracy to murder, has been released on bail until 30 March.
Anyone who has any information about the victim's identity is asked to contact police on 101 or email 101@sussex.pnn.police.uk quoting Operation Maderia or call Crimestoppers anonymously on 0800 555111.