Youth football coach Nii-Azu Kojo-Smith has been sentenced to 18 years in prison for stabbing Liam Woodards at the Westfields shopping centre in Statford.
Woodards had been out celebrating his 24th birthday in June 2012 when a huge brawl broke out between two rival gangs at London's biggest shopping centre over the throwing of a yoghurt pot.
Kojo-Smith,19, stabbed Woodards in the chest as the fight was ongoing at the shopping mall but as the brawling continued to Stratford tube station, one of Woodards's group stabbed a rival.
The violence was said to be the culmination of a turf war between rival gangs over control of the shopping mall.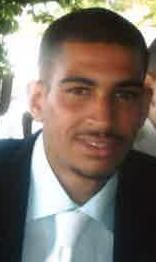 Jurors at the Old Bailey took 67 hours over 13 days to consider its verdict and eventually found 19-year-old Kojo-Smith, of Hackney, east London, guilty of Woodards' murder by a majority of 11 to one.
After sentencing, the court heard that Kojo-Smith had a previous conviction for battery and threatening behaviour after he was involved in a group attack on a passenger at Finsbury Park tube station in 2010.
Philippa McAtasney QC said: "[Kojo-Smith] was a talented footballer. He had obtained an FA1 coaching certificate and his future was set. All of that thrown away in a second of his behaviour."
Handing down the sentence, Judge Richard Marks QC said: ""It was readily apparent that those caught up in those appalling events must have been and were absolutely terrified.
"The parents of Liam Woodards have attended every day of the trial. They have earned the respect of the court by the fact they have conducted themselves with dignity throughout in what must have been a shocking ordeal."