Labour are calling for the troubled government inquiry into child abuse to be scrapped after developing into a "farce" in the six months since it was set up.
Shadow home secretary Yvette Cooper criticised Theresa May's review into allegations there was a cover-up of a Westminster paedophile ring in the 1980s as lacking "power and clarity" and said the victims are frequently being "let down".
The home secretary's inquiry has got off to a staggered start following the resignation of two of its chairmen – which it has still not replaced – as well as allegations panel members are being "bullied" and the victims voicing their frustrations at the lack of progress.
In response, May said she will make a decision over who will replace Fiona Woolf and Baroness Butler-Sloss as the new chair of the inquiry. She added a recently discovered secret file detailing "unnatural sexual" behaviour at Westminster may be a duplicate of one previously seen by a report led by NSPCC chief executive Peter Wanless with Richard Whittam QC.
Speaking in the House of Commons, Cooper urged the inquiry to be relaunched with a new chair and statutory powers.
She said: "Since November the allegations have become more serious.
"The police are now investigating allegations of child murder involving senior figures linked to Dolphin Square.
"A government file has emerged containing further potential allegations of abuse, clearly not seen by the Wanless review.
"These need to be investigated by the police, not just an inquiry, but it makes it even more vital that a serious and credible inquiry is under way with the confidence of the public and survivors.
"Given the seriousness of this, I now fear there is no choice but to start this inquiry again properly with a new chair and statutory powers and proper consideration of the scope and purpose involving the survivors themselves.
"This should not be beyond the wit of the Home Secretary."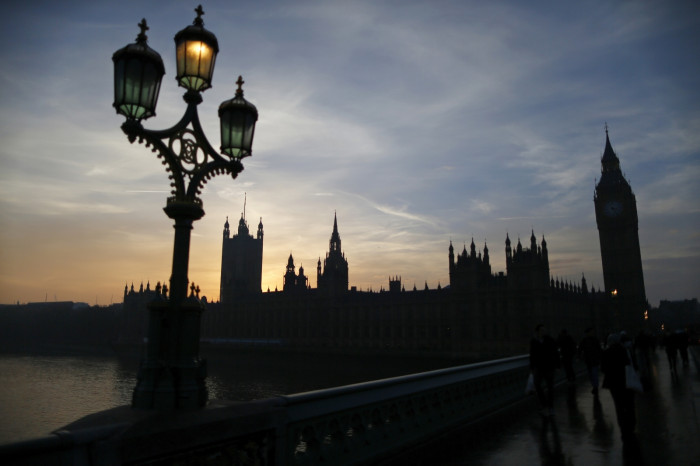 May said she hoped to make a decision on the new chair soon which will help put the inquiry back on track.
"I am clear that the new chairman must be someone who commands that confidence and who has the necessary skills and experience to carry out this vital work," she said.
"In my work to find that person, as I told the House I would do, I have undertaken a number of meetings with the survivors of child abuse and their representative bodies And I have been deeply moved by the candour and the courage they have shown in telling me their harrowing stories and the experiences they have been through.
"I am absolutely committed to finding them the right chairman to ensure they get the answers they deserve."
Discussing the document found in the National Archives – which was marked to indicate it had passed through former prime minister Margaret Thatcher's office – May said: "We are checking that today but as I understand it we believe it may be a duplicate of a file that was at the Home Office which was seen by Wanless and Whittam during their review but of course we are checking that.
"Any allegations in relation to that file will be passed to the police and those concerned to ensure that they are looked at properly."
Several MPs, including Labour MPs Tom Watson and Simon Danczuk, urged May to make the file public as there was a "clear public interest".