A terror suspect who was arrested near Downing Street on suspicion of being armed with knives has been charged with possessing explosives in Afghanistan five years ago.
Khalid Mohammed Omar Ali was detained in Whitehall in central London on 27 April by Metropolitan Police. The incident came just over a month after Kent-born Khalid Masood killed four civilians and a policeman before he was shot dead.
Omar Ali, 27, is a British national from Tottenham, North London, who was born overseas. He was allegedly caught with several knives and has been charged with the preparation of a terrorist act.
According to reports he had been watched by police and MI5, who were anticipating another attack in London after a tip-off.
In addition, the Met has announced they have charged Omar Ali with two offences under the Explosive Substance Act 1883 which relate to activity in Afghanistan.
The charges say he was in possession of or had under his control a quantity of explosive substances in 2012.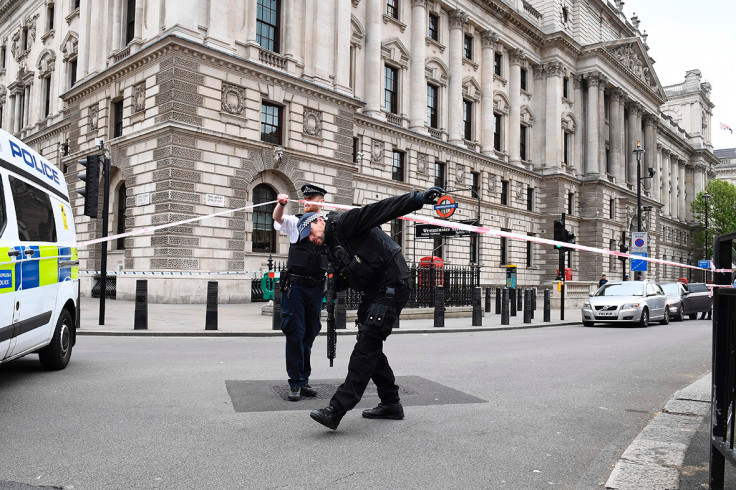 He will appear at Westminster Magistrates' Court on Wednesday (10 May).
Deputy Assistant Commissioner Neil Basu, senior national co-ordinator for counterterrorism policing, said at the time of the arrest: "Given the horrors in London of a few short weeks ago I wanted to reassure the public that our increased activity to combat terrorism over the last two years continues, both by police and security services.
"Activity continues around the clock to identify and stop these threats and we are making arrests on a near daily basis.
"I would like to reassure everyone that across the country officers are working round the clock to identify those people who intend to commit acts of terror."