A terror suspect arrested in Westminster with a bag full of knives was under surveillance for several weeks after his own family voiced concerns about him.
Armed police arrested the 27-year-old in Whitehall, central London, after conducting a stop-and-search on the suspect as part of an "ongoing operation". The suspect was pinned down and arrested after officers discovered at least two knives in his rucksack.
The incident occurred in Parliament Street, just down the road from 10 Downing Street. The area is also close to Westminster Bridge and the Houses of Parliament, the scene of a terrorist attack in which five people, included the assailant Khalid Masood, were killed on 22 March.
According to reports, the suspect had been "allowed to run" by police and the MI5 while they were surveying him until they had enough evidence to suspect he was about to carry out an attack. Officers swooped on the 27-year-old, who has not been named, when he got off at St James' Park tube station and started making his way towards Downing Street.
It is not known if police knew the suspect was armed when they stopped him in the street.
Police believe the suspect, thought to be from south-London but born outside the UK, was acting as a "lone wolf" and there is no suggestion he was acting as part of a wider terrorist network. Police previously said there is no information to suggest a wider threat following the suspect's arrest.
A senior policing source told the Telegraph: "This is someone who was known and under surveillance. He was being watched very closely. He had been travelling on the London Underground and we understand he had exited the Tube at St James's Park station before walking in the direction of Whitehall and Number 10.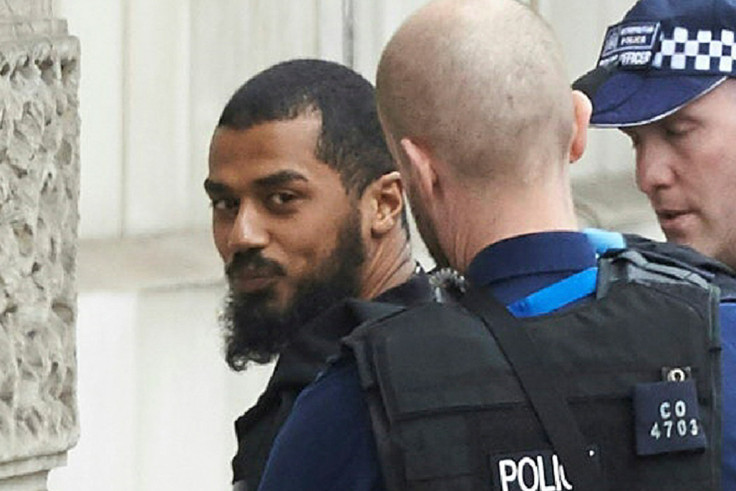 "At some stage an alert went out to all the teams in the area and the order was made to pick him up."
Following the arrest, Theresa May – who was not at 10 Downing Street at the time – said: "It shows that our police and intelligence and security services are on the alert, as they always are, looking to keep us safe and secure.
"We owe a huge debt of gratitude to these people, many of whom are unseen, unheard, yet the job they do day in, day out to keep us secure is a really important one and we should thank them for it."
Deputy Assistant Commissioner Neil Basu, senior national co-ordinator for counterterrorism policing, said: "Given the horrors in London of a few short weeks ago – and our thoughts are still with the victims and survivors of that dreadful day - I wanted to reassure the public that our increased activity to combat terrorism over the last two years continues, both by police and security services.
"Activity continues around the clock to identify and stop these threats and we are making arrests on a near daily basis.
"I would like to reassure everyone that across the country officers are working round the clock to identify those people who intend to commit acts of terror.
"After that attack, we increased the number of officers on duty patrolling at key locations - and that continues as we police against the backdrop of a severe terrorist threat.
"There are constant acts of immense bravery by officers – armed and unarmed – those that the public see when our officers run towards danger, but a huge amount of unseen work that the public will never know about from us and our brilliant security services."