Isis encourages lorry attacks on London streets and creates fact-file on suitable vehicles
Articles in 'just terror tactics' detail vehicle types and speeds to ensure 'utmost carnage'.
Isis have encouraged supporters to mimic devastating lorry attacks, such as those committed during terror attacks in Westminster in March and 84 killed in Nice on Bastille Day last summer, in a detailed online publication.
It specifically highlights areas in London, such as Piccadilly Circus and Regent Street as "ideal targets", including images to display a large number of crowds.
The magazine Rumiyah, featuring an issue called "just terror tactics", provides an in-depth analysis on what vehicles to use in such an attack, what speed to drive it at to ensure maximum casualties, as well as additional instructions for after pedestrians have been mowed down.
A recent article explained how the "destructive capability" of a car is underestimated and that it could be a deadly weapon if used correctly.
"Though being an essential part of modern life, very few actually comprehend the deadly and destructive capability of the motor vehicle and its capacity of reaping large numbers of casualties if used in a premeditated manner," the magazine says. "Vehicles are like knives, as they are extremely easy to acquire."
It lists top targets for terror attacks, including outdoor conventions and celebrations, pedestrian-congested streets outdoor markets, festivals, parades and rallies.
It also gives examples of the "ideal vehicle" and "vehicles to avoid", adding that the best cars are large in size, reasonably fast, heavy in weight and double wheeled, "giving victims less of a chance to escape being crushed by the vehicle's tires".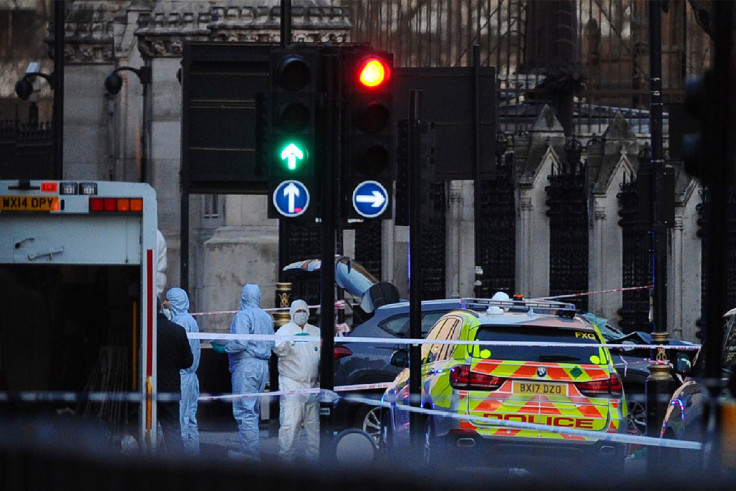 It instructs followers to steer clear of smaller, slower cars that cannot reach speeds of more than 55mph (90kmh) and follows up with what to do after the attacker has finished its horrendous deed.
"In a bid to ensure utmost carnage upon the enemies of Allah, it is imperative that one does not exit his vehicle during the attack. Rather, he should remain inside, driving over the already harvested kufar, and continue crushing their remains until it becomes physically impossible to continue by vehicle."
A "secondary weapon" is advised for the attacker in order to continue the operation and target both security forces and emergency services on foot until he or she is "martyred".
This technique particular was used by Khalid Masood, the terrorist behind the Westminster attack, who killed four pedestrians before exiting his vehicle and stabbing PC Keith Palmer to death.
© Copyright IBTimes 2023. All rights reserved.