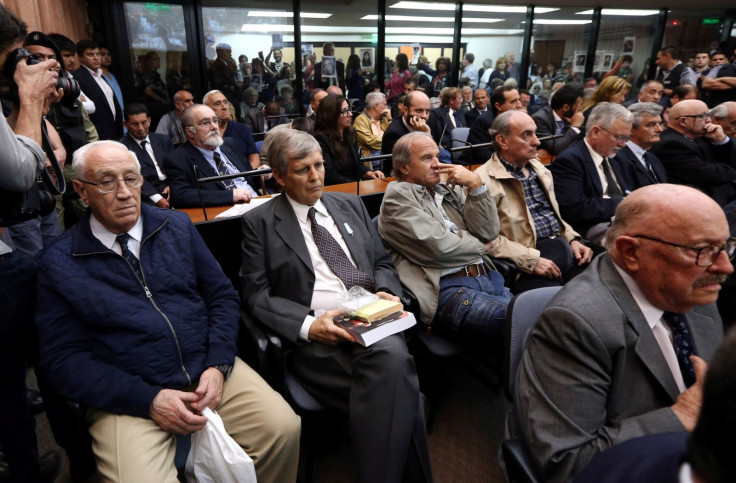 Families of the victims of Argentina's 1976-83 military dictatorship received a semblance of satisfaction as 48 people were convicted of kidnapping, torture and murder of their relatives.
The ruling was part of a mega-trial called ESMA regarding crimes against humanity committed at the ESMA Naval Mechanics School. The education facility was converted into a clandestine prison and torture centre during the dictatorship.
The Federal Oral Court (TOF) in Buenos Aires, on 29 November, sentenced 29 former military officials to life in prison, including former Navy Captain Alfredo Astiz, known as the "Angel of Death", and Captain Jorge Acosta, known as "the Tiger". The two men were already serving life sentences on other charges for the torture and murder of hundreds of political opponents, during what is also known as the Argentine Dirty War.
"The human rights organisations are groups of vengeance and persecution," Astiz said at the hearing. "I will never ask for forgiveness."
Of the 54 people indicted, 19 others received sentences ranging from eight to 25 years in jail; and six, including Juan Alemann, a finance minister during the dictatorship, was acquitted.
"This is much more than we expected," Miriam Lewin, who survived ESMA, told BBC. "This is a happy moment in the long fight for justice that has been going on for decades," Victor Basterra, 73, another political former prisoner added to The Guardian. "It's always satisfying to watch them get life sentences."
What are death flights?
A major subject of Wednesday's hearing was in regards to barbaric "death flights" which were used to kill dissidents. Political opponents were often drugged and taken on a final flight. They were pushed out of the plane and allowed plummet to their deaths in the freezing waters of the South Atlantic. The assassination method was used to eradicate any chances of the bodies being found.
"We are very satisfied with the verdict," Abel Córdoba, a prosecutor said according to The New York Times. "We think this is a fair decision that proved the methodology of death flights as a way of extermination."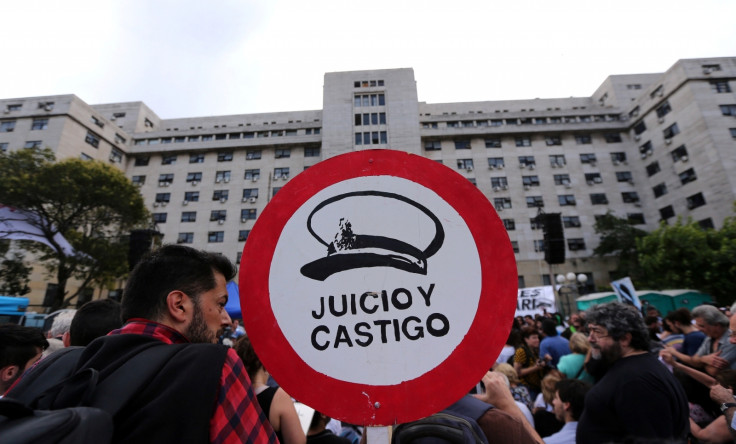 Two former military pilots Mario Daniel Arrú and Alejandro Domingo D'Agostino were among those sentenced for playing a role in the death of a close friend of Pope Francis, Esther Careaga along with 11 others.
"Giving sedatives to our loved ones before or during the flight before throwing them in the river or the sea is unbelievable; it's dismal," Lita Boitano, head of Relatives of the Disappeared and Detained for Political Reasons, said.
According to human rights groups, at least 30,000 people were killed by the Argentina's military government during the dictatorship.