What are sonic booms? Mystery bangs over Yorkshire blamed on RAF jets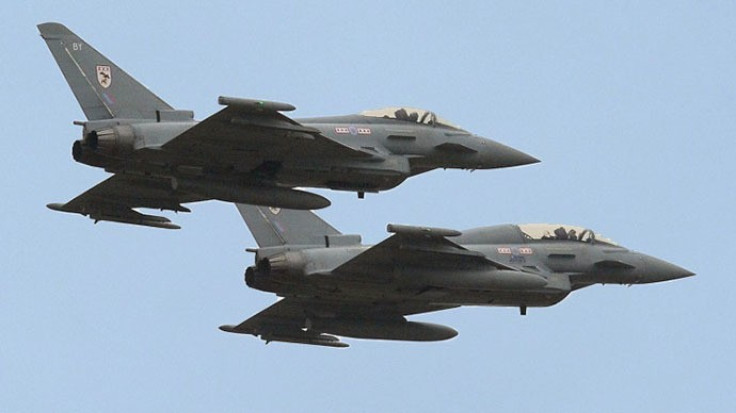 Mysterious bangs heard in Yorkshire that left people's homes shaking were caused by RAF fighter jets, defence officials said. People all over the Leeds and Doncaster areas reported what felt and heard like explosions on Monday night (2 April).
The RAF said the bangs were sonic booms caused by its Typhoon aircraft, which had been scrambled after a passenger jet travelling from Paris to Newcastle lost communication with air traffic control. The Air France flight, AF1558, landed safely with the help of the RAF.
A spokesman for the RAF said: "Quick reaction alert Typhoon aircraft were launched today from RAF Coningsby to identify an unresponsive civilian aircraft. Communications were re-established and the aircraft has been safely landed."
A spokesman for Air France added: "Air France confirms that due to a radio communication problem, AF 1558 had to be accompanied by two British fighter aircrafts according to the procedure. The aircraft landed in Newcastle at 22.20 (GMT). Safety of clients & crew is an absolute priority."
The sonic booms – which are loud noises created by the "shock wave" produced when an aircaft breaks through the sound barrier – had seen people flock to social media at about 9.50pm to complain of their windows rattling and houses shaking. One woman wrote: "Those vibrations shook my house and scared me to death. Had me out of my bed."
Another added: "Have reported sonic booms before, but that's the first time I've heard one. Windows rattled from Doncaster to Harrogate and everywhere in between!" North Yorkshire Police took to Twitter to reassure people the bangs were not a safety concern.
According to figures provided by the Ministry of Defence, there were 17 sonic booms recorded in the UK between 2009 and 2014. Some 15 claims were made for damages, including broken windows, leaving a compensation bill of £1,844.53.
In 2014, residents in Kent reported hearing loud bangs when two RAF jets were scrambled to divert a cargo plane flying to Stansted Airport. The Russian-built Latvian Antonov An-26 aircraft landed at the airport, but was given the all clear after it was checked by police.
© Copyright IBTimes 2023. All rights reserved.