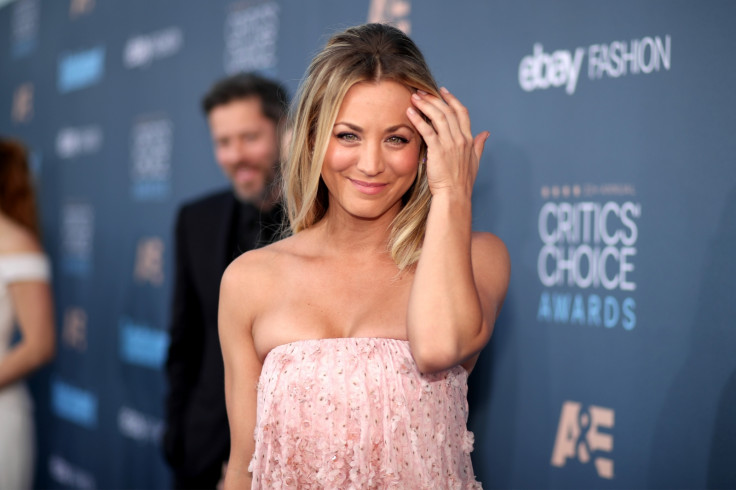 Fans of The Big Bang Theory are no strangers to the frequent romantic posts of Kaley Cuoco with her boyfriend Karl Cook. However, the actress' latest picture has sparked a new conversation on Instagram with doting fans insisting that the couple should "get married already".
Cuoco fuelled the wedding chatter after she shared a super adorable snap with her equestrian partner on the picture-sharing site. Adding to the romance, the couple had their arms wrapped around each other as they looked into each other's eyes in the photo.
The black and white picture that perfectly captured their couple moment had social media users gushing. They even began anticipating a wedding soon.
"Jesus....get a room already. Get married again so u stop posting lovey dovey pics every day," one Instagram user wrote drooling over the CBS star's sweet picture. A second fan noted, "Looks like a wedding rehearsal picture."
"Get married already! You guys seem perfect for each other!" another user wrote. Apart from comments such as "so cute" and "true love", many couldn't help but share their desires to see Cuoco walking down the aisle some time soon.
"Please get married. I have never seen a more perfect couple," a fan shared, while another added, "Not sure but I think you're just a little bit closer than buds," referring to the Big Bang Theory actress' cheeky photo caption – "buds".
The couple, who have been dating for almost a year after meeting during a horse show in 2016, frequently treat their social media followers to romantic moments from their life. Most recently, the couple got braces for their teeth, and like always, Cuoco shared a photo with Cook showing off their brand new retainers and their radiant smiles.
Apart from glimpses of their life, the animal-loving couple also post frequent pictures of their growing horse family. The TV star recently adopted a dwarf mini-horse and named her Shmooshy.
"Hi! my name is Shmooshy! I'm a dwarf mini who's been rescued and living @mylittlepeepers foundation a few days ago this crazy girl @normancook walked in with my same hairstyle, and we became instant soul mates," Cuoco shared on behalf of her new horse. "Wahooo!!!!! Oh they call me Shmoosh cause my nose is all shmooshed."