What Changes Does Dead Rising 3's 13GB Update Bring?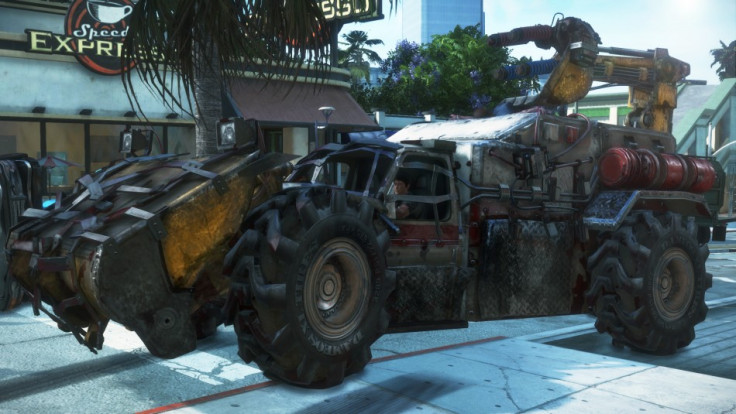 Capcom has just released a massive 13GB update for the Xbox One exclusive title Dead Risng 3.
The developer is yet to detail any of the official changes that this patch brings and hence there is no information on whether it adds any new content or not.
According to Gamepur, "reports coming out from official Dead Rising 3 forums and Reddit, this 13GB update is only for FIRST part of FOUR part DLC that is due for release."
Below are a few tweets from gamers who are talking about the patch.
Wow, a 13GB DR3 update? Holy… good thing I have 110mbps.

— Mike Ybarra (@XboxQwik) January 20, 2014
@XboxQwik I'm guessing that's the DLC coming this week? That's rather large — Wario64 (@Wario64) January 20, 2014
@XboxQwik How do updates on XboxOne affect overall file size? If a 20GB game gets a 13GB update, does the game then take up 33GB on the HDD?

— range is good (@opticon9) January 20, 2014
And here is a screenshot from a reddit user which shows the system requesting the player to start the update.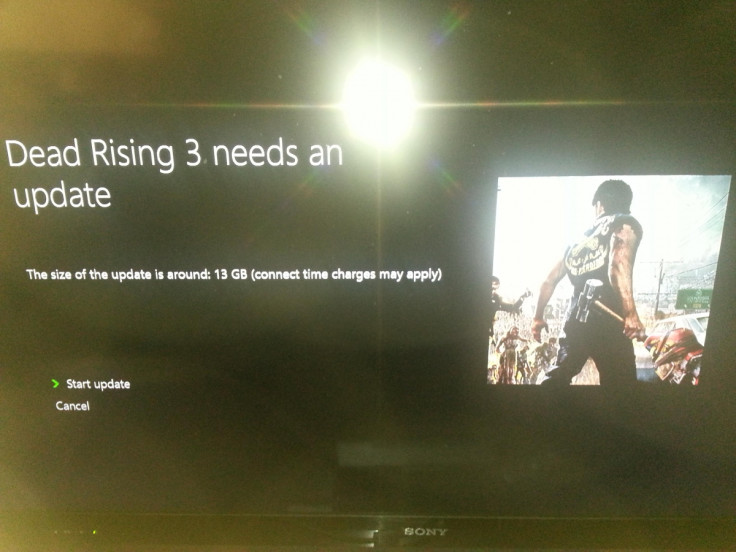 It is also worth noting that the 13GB patch does not add up to the overall game size, meaning it won't be 20GB + 13GB on your Xbox One HDD. The game by itself takes about 20GB of HDD space.
According to LazyGamer, "appears that the patch doesn't really do anything."
"According to one NeoGAF poster, the update does little more than this, as outlined by patch notes:
Code:
System changes
- System stability has been improved."
There is widespread speculation on online forums that the patch has been designed to simply prepare the game for an upcoming DLC.
These massive updates on Xbox One games are a contrast to PlayStation 4 titles, which have updates that are only a few hundred megabytes in size.
Some players might find it hard to get these massive updates owing to the data caps on their internet plans.
© Copyright IBTimes 2023. All rights reserved.