Human nature's morbid curiosity has been indulged with Channel 5's lasting series, Autopsy: The Last Hours Of, with forensic pathologist Richard Shepherd examining the deaths of the likes of Nicole Brown Simpson to Michael Jackson.
Tuesday night's offering explores the final hours of Liberace's life in February 1987, which was shrouded in mystery at the time.
The famous entertainer's passing sparked controversy as his doctor had signed a death certificate giving the cause as cardiac arrest. The coroner later suspected foul play and ordered the body to be taken from the mortuary and subjected to autopsy.
What was Liberace's cause of death?
Though the fascinating and informative programme will go into more detail, Liberace – full name Władziu Valentino Liberace and popularly known as Mr Showmanship – was diagnosed HIV positive in August 1985 by his private physician in Las Vegas, 18 months before he died.
Aside from telling his long-term manager Seymour Heller and a few close friends and associates, Liberace kept his terminal illness private until the day he died and did not seek any medical treatment.
During one of his last interviews in 1986, he remarked: "How can you enjoy life if you don't have your health?" In January 1987, he was hospitalised for five days.
Liberace's cause of death was cytomegalovirus pneumonia as a result of AIDS. He passed on 4 February 1987 at his home in Palm Springs, California. He was 67 years old.
Since he was a devout Roman Catholic, Liberace had a priest administer the last rites to him the day before he passed away.
The original cause of death was attributed variously to anaemia – due to a diet of watermelon – emphysema and heart disease – the last of which was attested by his doctor, Ronald Daniels.
After an autopsy later stated that "a deliberate attempt" had been made to hide Liberace's actual cause of death, the post mortem discovered that he had emphysema and coronary artery disease from years of chain smoking – though the real cause of death was pneumonia due to complications from AIDS.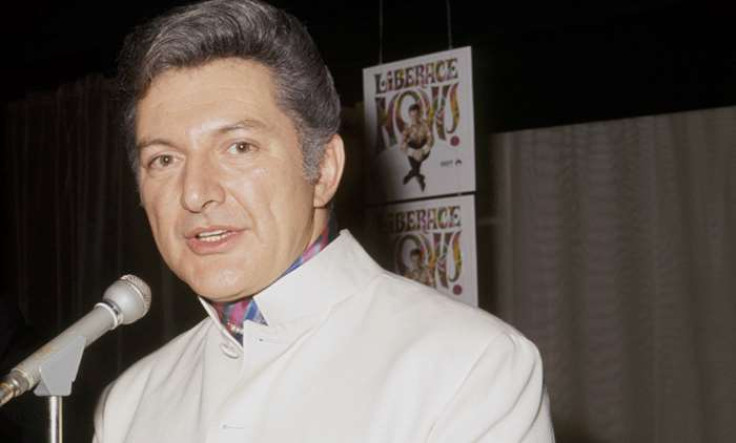 Liberace's body is entombed at Forest Lawn, Hollywood Hills Cemetery in Los Angeles.
Liberace began his career as a child prodigy and the son of working-class immigrants. At the height of his fame from the 1950s to the 1970s, Liberace was the highest-paid entertainer in the world, with established residencies in Las Vegas and an international touring schedule.
The American pianist, singer and actor was known to embrace a lifestyle of flamboyance and excess, both on and off stage, and was worth over $110m (£85m) at the time of his death. His unofficial motto was "Too much of a good thing is wonderful."
Autopsy: The Last Hours Of, also named Liberace: In Life And Death, premieres on Channel 5 tonight (16 May) at 10pm.