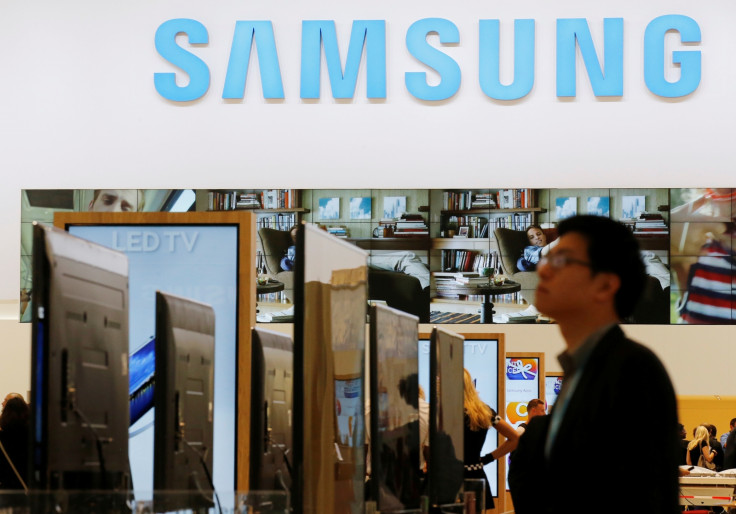 Samsung's presence at the MWC 2017 in Barcelona was little dim with the company unveiling the Galaxy Tab S3 as its only major product. However, there was a secret conference that it held away from public glare and the contents of the meeting have not been out so far.
A Korean Herald report sheds light on what the company showcased at the event citing a source who was present at this secret conference.
"Samsung exhibited new technologies, including force touch, OLED without polarizer, VR headsets with high resolution and blue-less OLED. They are expected to be launched within one to two years," said the anonymous attendee.
Even though these technologies may take a while to be fully available in the retail market but let us take a brief look at what they mean:
Force Touch underwater: Force touch is a mechanism made popular by Apple that differentiates between the levels of force being applied on the screen. The attendee said the technology developed by Samsung has shows viability for touch functionality underwater for waterproof smartphones.
There were rumours pointing towards such a technology being implemented for the Galaxy S8, which might be a waterproof device. However, going by the source's words it doesn't seem the technology will be unveiled so soon on board a device.
OLED panel without polarizer: This technology claims it can significantly reduce power consumption by screens. A polarizer is an optical filter that allows light waves of a specific polarization pass and blocks light waves of other polarizations. If a polarizer is removed from the existing OLED panels by Samsung, it can retain or even increase brightness of the screen with far less power consumption.
VR with a higher resolution: Samsung has already gained ground in the VR market with its Gear VR. At the secret conference, the company showcased a next-gen VR with 1,200 ppi (pixels of per inch).
But this is just half-way. If the source is to be believed the completed headset may entail a 1,500 ppi specification, which the company claims will resolve any kind of VR sickness like headache, stomach growling and more. The current Gear VR has a ppi of less than 1,000.
Blue-less OLED: This technology is specially designed for those with colour blindness, which is less than 6% of the global population. Samsung has in the past developed technology for people with special needs including a Braille cell phone.
Even though there were numerous reports of Samsung showcasing flexible OLED panels and even a flexible smartphone or tablet, the attendee said there was no such showcase by the company.