What does 'renewable energy' truly mean in 2023?
Despite COVID-19, post-pandemic delays and a rise in the cost of raw materials, we have seen a record amount of renewable energy capacity installed in 2021.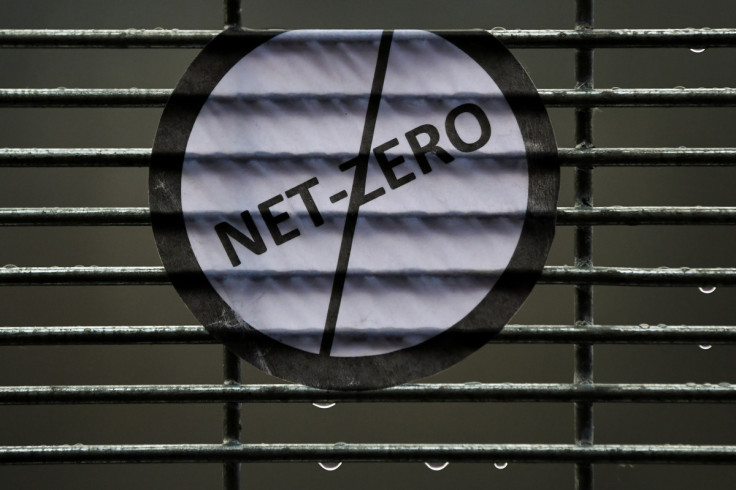 According to the Intergovernmental Panel on Climate Change (IPCC) report on the impacts of Global Warming published in April 2022, average global greenhouse gas emissions reached the highest levels in human history from 2010 to 2019, but there is increasing evidence of climate action and the rate of growth has slowed.
Since 2010 there have been sustained decreases of up to 85 per cent in the costs of solar, wind energy and batteries. An increasing range of policies and laws have enhanced energy efficiency, reduced rates of deforestation and accelerated the deployment of renewable energy.
The world has already warmed by 1° Centigrade since the 1880s, could reach 1.5°C by 2050 and is on track to reach 3°C unless we take action to reduce pollution and the emission of greenhouse gases. The impact of just a 0.5°C increase is very high, including more heatwaves, less freshwater, more intense storms, agricultural and food supply problems, sea level rises and the loss of virtually all coral reefs.
In the scenarios assessed by the IPCC, limiting warming to around 1.5oC (2.7oF) requires greenhouse gas emissions to peak before 2025 at the latest and be reduced by 43 per cent by 2030; at the same time, methane usage would also need to be reduced by about a third. Even if we do this, it is likely that we will temporarily exceed this temperature threshold but could return below it.
The global temperature will stabilise when carbon dioxide emissions reach net zero. For 1.5oC, this means achieving net zero globally in the early 2050s. However, for 2oC (3.6oF), it is the early 2070s.
The headline of the report summary on the IPCC website is: The evidence is clear: the time for action is now. We can halve emissions by 2030.
Following on from this was the United Nations Climate Change Conference COP27 held in Sharm El Sheikh during November 2022. Although little progress was made in getting countries to make further commitments in the efforts to reduce global emissions, issues of critical importance to developing economies and those most at threat from climate change were at the forefront and genuine progress has been made.
In December 2019 Prince William announced the launch of the Earthshot Prize after two years of development inspired by his father (now King Charles), Grandfather Prince Philip and the broadcaster Sir David Attenborough. For 10 years they will be awarding a grant of £1 million to the winners in each of five categories to enable them to continue and develop their environmental work.
Based on the UN Sustainable Development Goals, the five categories are the restoration and protection of nature, air cleanliness, ocean revival, waste-free living and climate action. Aimed at bringing hope and positivity to what can be a depressing and worrying subject for many people, and inspiring the younger generations to get involved, the first prizes were awarded in 2021.
A record amount of renewable energy capacity was installed in 2021, despite post-pandemic delays and a rise in the cost of raw materials. This trend has continued throughout 2022 and, as nations that that have relied on fossil fuels from Russia push ahead with increases to their renewable energy capacity in response to the war in Ukraine, 2023 and beyond should see significant progress.
There has also been increasing digitalisation, heightened attention to the electrification of transport, a number of jurisdictions pledging to become coal-free, new policies and partnerships on carbon pricing, and new initiatives and goals set by governments at all levels.
Several renewable energy technologies such as hydropower, bioenergy, geothermal power and heat have long been established as mainstream and cost-competitive sources of energy. Solar power, wind power and hydrogen are joining them – they are now competitive with new fossil fuel capacity in an increasing number of locations and are coming closer to being competitive with existing fossil fuel and nuclear power generation.
Growth in renewable energy deployment and output continues, particularly in the power sector, thanks to several factors including increasing access to finance, concerns about energy security, the environment and human health, growing demand for energy in developing and emerging economies, the need for access to electricity and clean cooking facilities, dedicated policy initiatives and ambitious targets.
The responsibility is huge and the timing is crucial. We all know (even those who don't want to admit it) that our current path of capital and carbon-driven development is wrecking our environment, draining resources and endangering the other life that we share the planet with and rely on for sustenance.
We need to change what is considered worth paying for and invest in green and renewable technologies, even if that means moving away from current methodologies and economic practices that are increasingly based around centralising everything. Embracing and adapting to technologies based around empowering individuals and small communities, especially personal and small-scale power generation, is essential.
It is time to stop pitting the environment against the economy and make an economy based on the best ways to improve and maintain the environment. Instead of debating endlessly over long-term predictions of what may or may not happen and how bad it might be, we need to concentrate on enacting solutions to immediate and evident threats, the most important being to stop polluting the environment.
In order to achieve the above, more people need to understand the technologies and options available and how to contact like-minded people, companies and institutions so that they can become involved and encourage others to do the same. That is what this book aims to do.
In researching, planning and writing this book I visited hundreds of websites and read all sorts of articles and publications. At the end of each chapter, I have provided the names and links for the best sites and articles.
This enabled me to concentrate on providing clear explanations of the history, techniques and research involved whilst adding the ability for the reader to access more in-depth analysis and be proactive in becoming involved with and supporting the transition from our current carbon-based economy to a renewable-based environmentally friendly economy.
To start with we need to understand why we need to generate so much power. Our civilisation has developed and grown dramatically over the last 200 years. The two main things that have driven this are the increasing use of electricity, and internal combustion engines, a lot of which are used to generate electricity.
By

Following a 25 year career as an international Disc Jockey, Mark Boxall is now on his second marriage and has a daughter who is just finishing a degree in politics and philosophy, two stepsons who are preparing to spend two years travelling the globe and a stepdaughter who runs her own fitness business in Australia.

He is now concentrating on his writing career and has published a science fiction novel, two children's books and has just finished his most important work so far, a book about Renewable Energy which he is using to help explain and accelerate our society's transition to a fully sustainable civilisation.