Why are 80% of UK SMEs committed to sustainability?
A recent report by Rimm Sustainability reveals a surge in eco-friendly and sustainable practices dedication among UK SMEs, exploring responses from 500 C-suite executives.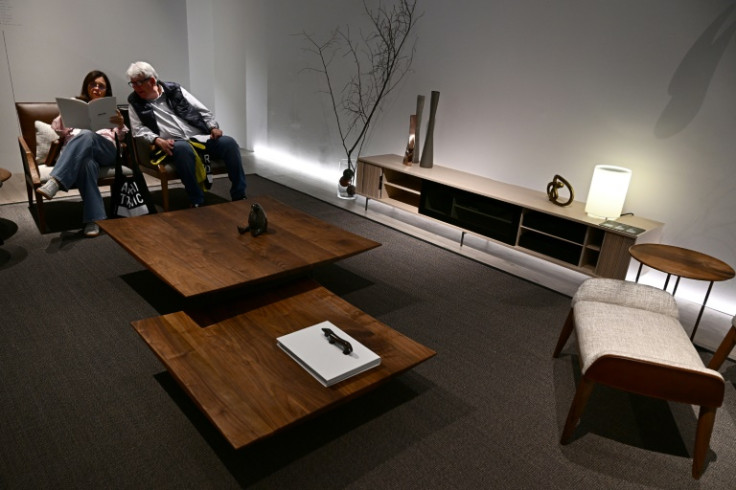 Sustainability has evolved as a critical focal point, going beyond the traditional concept of profitability to include social and environmental responsibility.
UK Small and Medium-sized Enterprises (SMEs) have made this movement key by adopting sustainability as a strategic priority rather than a passing fad. As these agile businesses manage the difficulties of modern commerce, their commitment to sustainable practices demonstrates not just a conscious shift toward ethical business, but also highlights the potential for long-term effects on the economy, society, and the environment.
A newly released Rimm Sustainability report is shedding light on an extraordinary degree of dedication to sustainable practices within the realm of SMEs. The report, titled 'Leading the Charge on Sustainability: Moving from Awareness to Action', is a comprehensive exploration into the realm of sustainable business practices, drawing responses from 500 C-suite executives representing a spectrum of SMEs across the UK.
While the findings highlight a notable surge in sustainability commitments, they also pinpoint the formidable challenges that SMEs confront on their journey toward sustainable operations and offer insights into areas requiring additional support.
According to the survey, SME executives have a profound understanding of the value that sustainability can offer to their firms. The data revealed that 58 per cent of them believe it will help businesses satisfy the changing needs of stakeholders and 41 per cent believe that embracing sustainability will allow businesses to adeptly cater to stakeholder demands.
Meanwhile, 41 per cent are convinced that it holds the key to attracting prospective investors. As a testament to this mindset, a resounding 80 per cent of polled SMEs declare their unwavering dedication to sustainability.
Sustainability reporting emerges as a favoured tool in the arsenal of SMEs, with four out of every five of these businesses actively engaged in such endeavours to track their progress. These reports cast a spotlight on a range of sustainable objectives, including 70 per cent emphasising sustainability targets, 54 per cent focusing on carbon footprint reduction and 51 per cent ensuring conformity with international reporting standards.
Internal and external communication of development is becoming more important. Sixty-two per cent of SMEs express their business's commitment to sustainability internally, that is, within their firm. Additionally, more than half of SMEs have already begun reporting their commitments to stakeholders externally, disclosing their sustainability commitments to stakeholders beyond their walls.
More than three-quarters of SMEs (77%) are harnessing technology as well as a sustainable platform to help them along the way, and they are confident in their efforts thus far. The report underscores the domains where these firms perceive their strengths: employee engagement and satisfaction (79%), environmental initiatives (76%), supply chain environmental management (76%) and sustainable business practices (75%).
However, amid these encouraging trends, the report revealed hurdles that persist. Even as the majority of UK SMEs recognise the significance of sustainability, impediments endure. Identifying pertinent aspects to report (36%), verifying data accuracy (35%) and struggling with steep fees for sustainability services (34%) rank as the top three cited challenges.
Furthermore, reports reveal financial barriers to some SMEs adopting sustainable business practices. However, the UK Business Climate Hub was officially unveiled recently with support from HSBC, NatWest, Electricity North West, British Business Bank, National Grid and Northern Powergrid.
The platform is set to be managed and overseen by the Broadway Initiative and the development of the hub has come from partnerships with the Institute of Directors and the Federation of Small Businesses (FSB). This new counselling on offer to British businesses is predominantly designed to attract the 5.5 million small and medium-sized enterprises (SMEs) throughout the nation.
However, this is because businesses from various industries are responsible for a quarter of the emission output.
The problems vary for businesses that are devoted to sustainability and those that are not. Among the former, 39 per cent are concerned about potential operational disruptions, closely followed by the spectre of financial losses (37%). In contrast, SMEs not heavily invested in sustainability cite labour shortages (29%) and skill gaps (23%) as their primary obstacles.
The CEO and Founder of Rimm Sustainability, Ravi Chidambaram, noted: "SMEs have traditionally been viewed as laggards when it comes to sustainability initiatives due to their limited resources and competing priorities."
He noted a perceptible shift in attitudes, citing a widespread acknowledgement of sustainability's paramount importance among UK SMEs in recent years. Chidambaram underscored the interconnectedness of stakeholders in the value chain, asserting that SMEs, often woven into the fabric of larger corporations' operations, can wield significant influence over broader sustainability efforts.
Chidambaram pointed to the Rimm Sustainability report's role in identifying areas necessitating additional support. He emphasised a prevailing theme – the imperative to lower the entry barriers for SMEs to engage in sustainable business practices across all aspects of their operations.
Simplified and affordable access to education, guidance and transparent reporting criteria, he posited, are the logical steps forward to concretise sustainable operations and reporting for all UK-based firms, regardless of their size or stature.
© Copyright IBTimes 2023. All rights reserved.