"Hentai" is the second most searched for term on Pornhub worldwide, according to new research by the adult film website.
"Lesbian" came top according to data crunched by Pornhub's insights team, followed by "milf", or "mother I'd like to f**k". Pornhub noted that it had seen a "major increase in the popularity of Hentai around the world", and had seen it leap six places since last year. But what exactly is it?
What is hentai?
In the context of online porn, hentai is a subgenre of Japanese anime and manga which features illustrated characters in sexually explicit scenarios.
Sometimes abbreviated to 'h', or etchi in Japanese, hentai transcends movies to games, comics and other visual media. As a subset of anime, hentai can have a fantastical and extreme element both in terms of the sex acts performed and the range of characters.
"[There] might be number of partners as in gang rape, or bizarre partners as in aliens or monsters or illicit partners as in children (rorikon and shōtakon)," according to an explanation on the Australian National University website.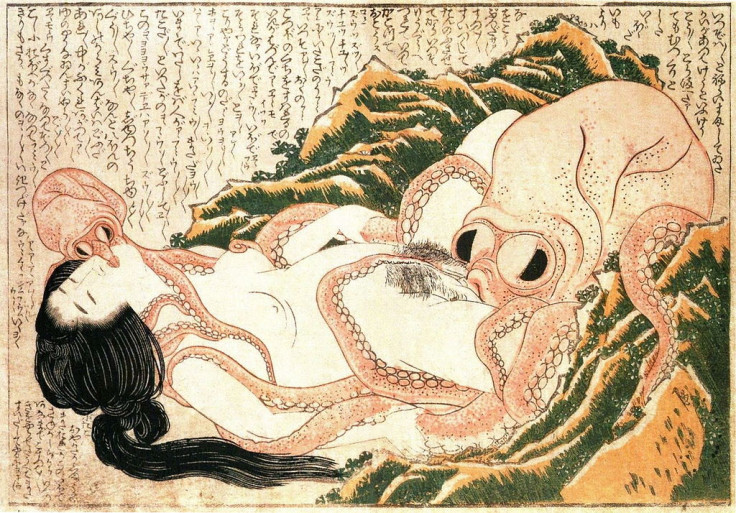 What are the origins of the word "hentai"?
The word is derived from the Japanese phrase "hentai seiyoku", or an extreme, perverse sexual desire. "Hentai" itself originates from the Meiji period between 1867 to 1912, when it emerged as a word used in discussions of apparent disorders such as "hysteria", telepathy and hypnosis.
It gradually became tangled in theories on sexuality and "perverse" desire, and the theories of Sigmund Freud. By the 20th century - and in particular following WWII - it became linked to the practice of drawing sexually explicit images which aid masturbation, according to Pornhub.
The Dream of the Fisherman's Wife, depicting an octopus having sex with a woman, is considered to be an example of pre-internet hentai. Now, hentai is more commonly used in the West to describe anime and manga porn, whereas its definition is more fluid in Japan.