What is 'legal rape'? Eight UK cities to host anti-feminist militant group Return of Kings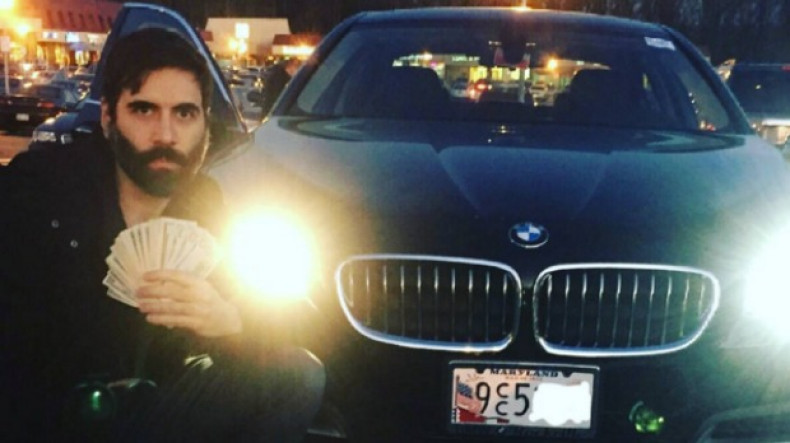 The leader of a 'neomasculinist' group who once said the rape of women should be legal if they are on your property has for the first time organised a series of meet-ups in cities across the world. Daryush 'Roosh' Valizadeh – the founder of controversial men's advocacy group Return of Kings – has revealed that eight cities in the UK would take part in its International Meetup Day, claiming his organisation had "finally arrived" and that members would no longer have to "hide behind a computer screen".
The meetups, on 6 February 2016, involve 43 countries, with a strict ban on women, homosexuals and transsexuals attending. Two events are to take place in London, with Cardiff, Edinburgh, Glasgow, Manchester, Newcastle Leeds, and Shrewsbury also hosting meet-ups. Members are to gather at named locations before saying a password, where they will then be allowed to follow the 'tribe' leader to bars to, presumably, attempt to pick up women.
The group, which shares tips on how to seduce women and promotes a male-dominant view of the world, has long been branded sexist with its leader accused of being a misogynist. A series of articles posted on its website have called for women to be banned from voting, described a woman's value as dependent on her "fertility and beauty", and claimed that women with eating disorders make the best girlfriends.
Valizadeh, who started the group in 2012, said of the upcoming meet-ups: "Our views are becoming known enough that we can come out of the shadows and not have to hide behind a computer screen for fear of retaliation. Up to now, the enemy has been able to exert their power by isolating us and attacking with shrieking mobs, but we'll be able to neutralize that tactic by amassing in high numbers come February 6. Let the sixth of February be a clear signal to all that we're not going anywhere. We have finally arrived."
Appearing to predict that his announcement may attract counter-protests, Valizadeh told his supporters to film any "crazy feminist" that shows up, adding: "Send it to me afterwards so we can tear them up." The self-styled pick-up artist, who grew up in Washington DC, has published a number of books sharing his questionable dating techniques with other men, including several sex-themed travel guides. Critics have called for them to be banned, describing them as a "thinly veiled guide to getting away with rape".
What is 'legal rape'?
In a 2015 blog post, Valizadeh caused outrage when he suggested women who were raped after going back to a man's apartment should be blamed for not taking responsibility. He wrote the solution was to legalise rape on private property, saying: "I propose that we make the violent taking of a woman not punishable by law when done off public grounds. If rape becomes legal under my proposal, a girl will protect her body in the same manner that she protects her purse and smartphone."
He has since insisted the article was "satire".
His group, which has more than 12,000 likes on Facebook, also believes feminism has destroyed the family unit, describes the transgender movement as a "horror story", and said fat people are "a threat to the planet". It's latest article – "Eight reasons why Swedish girls are undateable" – describes women from Sweden as "dumb feminists" who "prefer working to having children".
Gender-equality campaigners in Australia have already called for the group's planned meet-up in Sydney to be banned, with a petition describing Return of Kings as a hate group attracting more than 16,000 signatures in half a day. Australia's former sex-discrimination commissioner Elizabeth Broderick also tweeted: "The views espoused by Return of Kings are deeply offensive and have no place in Australia."
But it seems the backlash has only provoked Valizadeh, with the pick-up artist announcing soon after that he would travel all the way to Sydney to make sure the meet-up took place. Revealing he had bought his place ticket, he wrote on Twitter: "To all attractive Australian girls in age range of 18-22. I'm coming to your country and am free to meet for drinks."
The tweet prompted others to mock the group: