Who is Daryush Valizadeh? Ex-scientist and controversial 'legal rape' head of Return of Kings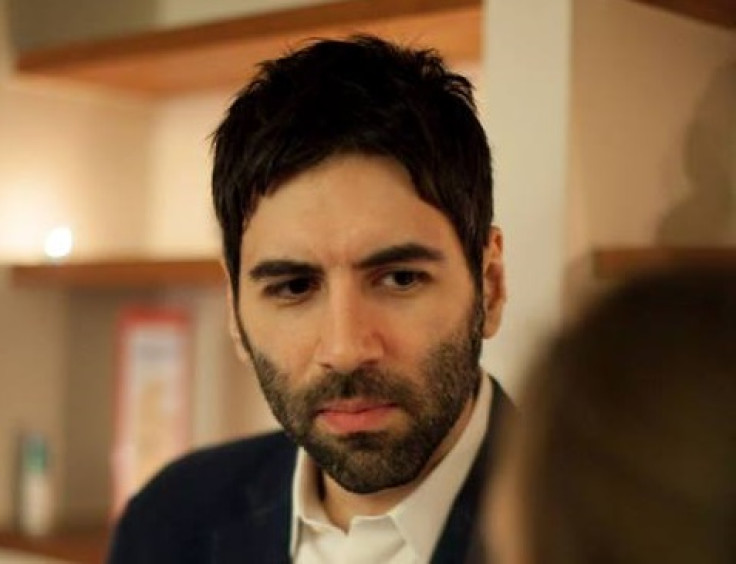 This week has seen yet another media storm surrounding Daryush 'Roosh' Valizadeh, the leader of a 'neomasculinist' group who became infamous when he said the rape of women should be legal if they are on your property. The self-styled 'pick-up artist' and head of militant anti-feminist organisation Return of Kings has planned his group's first ever International Meetup Day on 6 February in the hope of growing his movement.
Some 165 events are due to take place in 43 countries – including in eight cities across the UK – where members would, presumably, share tips on how to attract women and discuss how to further the group's aim of rebuilding a world where men once again rule and women return to looking after the family.
So controversial are the groups' views that Valizadeh was once branded the "web's most infamous misogynist" by the Daily Dot in 2014 and even listed on the Southern Poverty Law Center's quarterly extremism report in 2012 – something usually reserved for terrorists and anti-Semitic far-right groups. But the US-based writer – who says a woman's value should be determined by their "fertility" and "beauty" – has complained of being unfairly treated and suggested he was the victim of "hairy-legged feminist" hysteria. He wrote on his website (2 February) that the media "continues to maliciously distort the meetups' legal and social intent" and vowed to his haters that the meetups would not be cancelled.
However, his journey from scientist to 'public enemy number one' has been long in the making, and he is no stranger to controversy.
So who is Daryush 'Roosh' Valizadeh?
The 36 year old was born in Washington DC and is the son of immigrant parents from Armenia and Iran. After graduating from the University of Maryland with a degree in microbiology, he began a respectable career as an industrial microbiologist. But alongside his work as a scientist he began writing a blog called DC Bachelor, in which he authored posts under a pseudonym about "picking up" girls and gave "seduction" tips. Admitting that the "macho content" was questionable, Valizadeh said he lived in "constant paranoia that my employer would bust me" if they found out he was the author.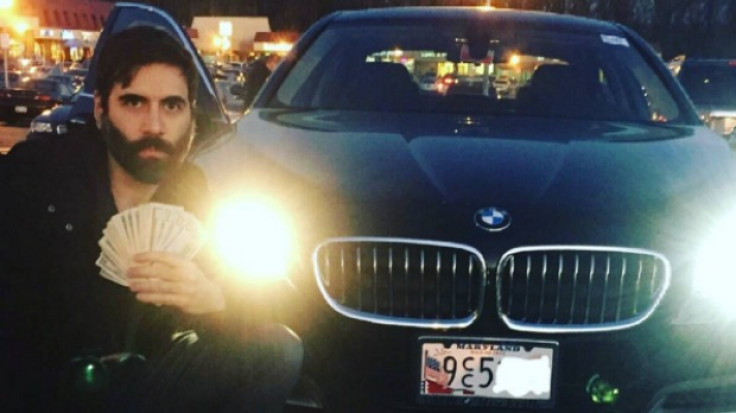 Eventually deciding to blog under his own name, he quit his job after six years and turned to writing full-time, publishing his first book Bang in 2007 – described as "a textbook for picking up girls and getting laid". It took a somewhat scientific approach to seducing women and became the latest in a long line of 'game' guides by other male 'pick-up artists'.
It received, to put it mildly, a 'love it or hate it' reaction with 51% of the near-1,000 Amazon reviewers giving it five stars, and 35% awarding it just one star. His fans say the book, which includes a chapter on the "eight essential beliefs of the alpha male", helps with confidence and has allowed them to be more successful with the opposite sex. But its critics branded it "disgusting" and "morally bankrupt", with some accusing Valizadeh of writing a "thinly veiled guide to getting away with rape". Undeterred, he has since published several other Bang-style travel guides, giving tips on how men can successfully sleep with women from countries around the world. This included one book – Don't Bang Denmark – in which Valizadeh riles against socialism and the "horrible appearance and personality of the average Danish woman".
But the outrage facing Valizadeh this week stems from his four-year venture to gain support for Return of Kings, a male-only online club he began in 2012 that rallies for "the return of the masculine man in a world where masculinity is being increasingly punished". Its charter of beliefs claims political correctness has allowed women to "assert superiority and control" over men and laments that "yesterday's masculinity is today's misogyny".
The group, which has more than 12,000 likes on Facebook, has so far limited itself to posting provocative articles on its website and allowing its members to share dating techniques through its forum. Its pieces include describing the transgender movement as a "horror story", saying fat people are "a threat to the planet" and claiming women with eating disorders make the best girlfriends.
One of its latest articles, entitled Eight Reasons Why Swedish Girls Are Undateable, describes women from Sweden as "dumb feminists" who "prefer working to having children".
But it was a blog Valizadeh wrote himself in February of last year that gained him infamy, with the outrage going viral. The piece suggested that women who went back to a man's apartment and were subsequently raped should be blamed for not taking responsibility, and claimed the solution was to legalise rape on private property. He wrote: "I propose that we make the violent taking of a woman not punishable by law when done off public grounds. "If rape becomes legal under my proposal, a girl will protect her body in the same manner that she protects her purse and smartphone."
He has since claimed his post was satirical and insisted his writing "doesn't promote violence, harassment, or hate against any group". But gender-equality campaigners have attacked the post as just another example of his dangerous views, likening his writing to hate speech. Petition after petition has since called for him to be banned from countries he decides to visit and for his books to be pulled from the shelves.
Which brings us to this week, where he has once again taken up his recurring role as the feminist's villain. This weekend's meet-ups are likely to attract more counter-protesters than they are Return of Kings members. This includes in Australia, where there has been a strong media reaction and calls for the events to be banned by police. The backlash prompted Valizadeh to announce he would personally attend the Sydney meet-up to ensure it took place and, in typically provocative style, he tweeted: "To all attractive Australian girls in age range of 18-22. I'm coming to your country and am free to meet for drinks."
In the UK, eight cities are due to host events, with two meet-ups planned for London and one each for Cardiff, Edinburgh, Glasgow, Manchester, Newcastle, Leeds, and Shrewsbury. Members are to gather at named locations before saying a password, where they will then be allowed to follow the 'tribe' leader to bars to, presumably, attempt to meet and sleep with women.
So far, a petition calling for the UK meet-ups to be banned, started by MEP Jane Collins, has gained only modest support. But the reaction against the group's "misogynistic" views has succeeded in one way, with Valizadeh telling his supporters he has had to push the meet-ups underground due to fear of members being attacked by protesters.
But he vowed: "Not a single meet-up will be cancelled. We will not be intimidated by the actions of the lying media and leftist political establishment."

© Copyright IBTimes 2023. All rights reserved.