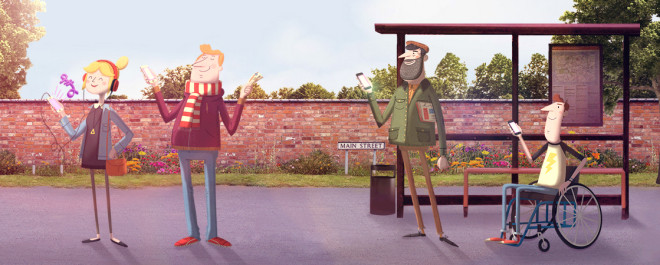 Look out PayPal – UK banks are getting serious about mobile payments and have launched Paym, a new mobile payments service that lets users send money instantly using just their mobile number.
The most common way to pay friends back remotely is by using PayPal's app, which transmits money to the recipient's email address, which is tied to their bank account. But this only works if both the payer and the payee use PayPal and the service charges fees over a certain amount.
---
What is Paym?
---
Paym allows users to send each other up to £250 a day via their mobile number, without needing to give out bank details. The service is free.
It has been developed by the Payments Council in conjunction with the Bank of Scotland, Barclays, Cumberland Building Society, Danske Bank, Halifax, HSBC, Lloyds Bank, Santander and TSB.
---
How do I use Paym?
---
You will need to register with your bank and have your bank's mobile banking app set up on your phone, as the new service has been integrated into existing banking apps.
You need to make sure that the person you want to send money to is also registered to use the service and using a banking app from one of the qualifying banks.
---
When will I be able to start using Paym?
---
From today, about 30 million customers with Bank of Scotland, Barclays, Cumberland Building Society, Danke Bank, Halifax, HSBC, Lloyds, Santander and TSB will be able to use the app.
Twenty million customers with RBS, NatWest, Ulster Bank and First Direct will not be able to use the service until later this year, with smaller building societies and banks such as Yorkshire Bank, Metro Bank and Clydesdale not planning to join until sometime in 2015.
---
What about security?
---
According to the Payments Council, the database of customer details has been secured at its end, while the banks each have stringent security processes and several layers of user authentication to protect their apps.
With mobile banking apps, you cannot access the app and your accounts unless you know the unique password set on the app or have access to the bank's own pin generator, such as Barclay's PINSentry.
"Protection of the system is built into the online banking app – we recommend you keep your phone secure with a password," Payment Council spokesperson Doriena Koldenhof told IBTimes UK.
If your phone is stolen, it would not possible to send a payment using the Paym app without the smartphone's password and being able to get through the banking app's authentication methods. In any case, you should contact your mobile operator and your bank to report a stolen or lost phone as soon as you discover it.
---
Where can I use Paym?
---
Paym is designed for sending money to other individuals via mobile number, so for example, splitting the bill at dinner with a friend, whereby they pay the whole amount on their debit card, and you want to pay them back. You cannot send money abroad and you cannot use Paym to pay for items in high street shops or online retail.
---
How does Paym differ from mobile wallets?
---
There are a wide array of mobile wallet products on the market and they each offer different functions, such as letting you put money into a mobile wallet account that you can then use to pay for things. Paym just allows you to send money to other people using your mobile number.
---
How long will it take for me to receive payments?
---
Payments will be sent at the same speed that payments are sent between current accounts and online banking, so this depends on how quickly your bank processes payments.