Romance fraud occurs when scammers set to hoodwink their victims through online dating sites. Using fake profiles, they build up an intimate relationship with their targets before exploiting their supposed emotional connection to extract money.
Dating fraudsters may spend several months earning the trust of those they prey on. Victims will believe that they are engaged in a special long-distance relationship with a genuine person who lives either abroad or elsewhere in their own country.
Having gained their victim's trust, the fraudster will then conjure up a fake emergency for which they need financial assistance, such as urgent medical bills for a family member. Another common trick is to ask the victim for money to help pay for their aeroplane ticket or visa so that they can visit the victim in person.
Victims are unaware that they are communicating with an entirely different person to the one in the picture on the website. In some cases, many members of a criminal gang may be alternately sending messages to a victim behind the spurious guise of a single internet dating profile.
Romance fraudsters may also persuade a target to perform sexual acts in front of their webcam - this footage can then be used to blackmail them for large sums of money.
Action Fraud are urging people who use dating sites not to reveal too much personal information, especially financial, when chatting to others online. Both men and women should also be extremely wary of sending money to anyone they have met on the internet.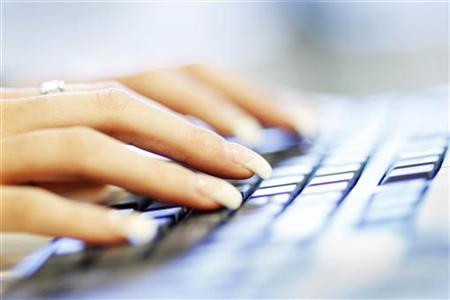 Romance Fraud is on the rise
The number of people in the UK defrauded in online dating scams and the amount of money they lost reached record highs last year, according to new data.
In 2016 there were 3,389 victims of romance fraud; they lost a combined total of over £39m ($49m). The new figures, released by the National Fraud Intelligence Bureau, rose sharply from 2015 when 3,363 victims lost a total of just under £26m. In 2016, the average loss for each dating scam victim was £11,500 compared with £7,731 in 2015.
Steve Proffitt, deputy head of Action Fraud, told the BBC: "A lot of the online dating fraudsters we know are abroad. They're in West Africa, Eastern Europe and it's very difficult for British law enforcement to take action against them in those jurisdictions."
Despite the best efforts of dating sites to weed out fraudulent profiles, criminals are still free to operate because they quickly move conversations away from websites and onto email or text messaging services. If a profile is subsequently blocked by a dating site it can be replaced with another fake account in minutes.
Professor Monica Whitty, a specialist in online psychology, said: "It is not the case that stupid people fall for romance scams - they can be very clever.
"The criminal talks to them morning, noon and night. They use email to send poetry, they use instant messenger to groom them, to talk to them, to keep them awake at night. So they groom them until they're ready to give up money."