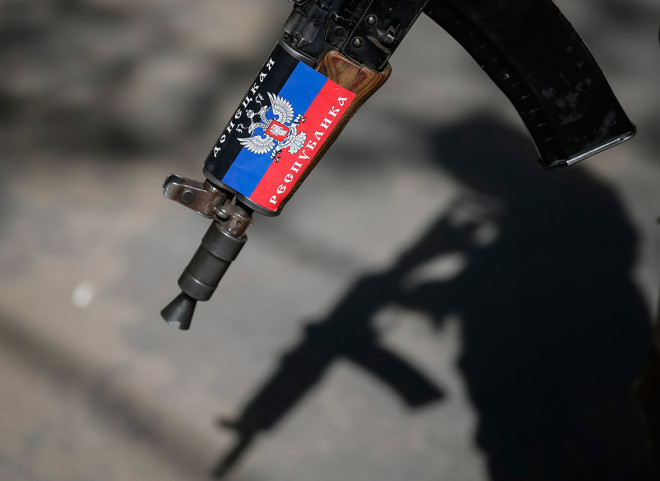 The International Monetary Fund slashed its growth forecast for Russia on Wednesday as Western sanctions over Russia's actions in Ukraine scare off investors.
The IMF revised Russian economic growth down to just 0.2% this year after earlier predictions of 3% in its fourth straight downward revision. It estimated that capital flight would reach $100bn this year as investors balk at the prospect of deeper Western sanctions on Moscow and the possibility of like-for-like retaliation.
"The difficult situation and especially the uncertainty surrounding the geopolitical situation and follow up of sanctions and escalation of sanctions are weighing very negatively on the investment climate," Antonio Spilimbergo, chief of the Fund's mission to Moscow, told reporters.
The ongoing Ukraine crisis has dragged relations between Russia and the West to their lowest point since the end of the Cold War and the collapse of the Soviet Union.
The West recently imposed a fresh round of sanctions against a number of individuals and companies with close ties to Russian President Vladimir Putin.
Washington and Brussels accuse Russia of fomenting unrest in Ukraine's eastern towns and cities, where pro-Russian militias have seized a number of government buildings.
The opposing sides reached an agreement in Geneva to deescalate the crisis but the US says Russia has not acted to fulfil its responsibilities under its part of the deal.
Putin has acknowledged the sanctions are hurting Russia's economy but not critically.
The IMF warned that deeper sanctions could stifle growth in Russia's economy.
"Continued conflict could lead to additional sanctions and deterioration of confidence that could reduce investment and further growth," Spilimbergo added, noting that Russia is already "experiencing recession."
The IMF prediction was close to the Russian government's estimate that the economy would not exceed 0.5% this year.
Moreover foreign investors have fled Russia over the first three months of 2014. The Russian central bank said capital outflows reached $63.7bn in the first quarter, around the same as for the whole of last year.
As investors have fled, the Russian rouble has slumped, down 10% against the dollar this year.