Users of Coinbase, a popular website used to buy and sell cryptocurrencies, claim to be mulling over legal action after trades and customer service have allegedly stalled to a halt.
For months now, amid rising interest in virtual currencies including bitcoin, monero and ethereum, Coinbase has faced complaints from users left frustrated over ID verification – with some saying that money had been lost and that personal accounts had been locked.
On Monday (1 January), multiple comments were posted to the Coinbase community page on Reddit which pledged to take fresh action against the California-based cryptocurrency exchange.
"I propose a class action lawsuit against Coinbase for all the victims," wrote user brightapps, also posting a link to a website where others could submit interest.
"In the first instance I would like to gather information on the scale of the problem and enough for me to pass on details to a lawyer for them to handle the case.
"I am proposing that the lawyer take a small % of the recovered funds to cover their fees but this has not yet been finalised. I am hoping that this alone will prompt Coinbase into action."
The same day, another Reddit user wrote: "It's been two months since I first contacted Coinbase without any response from them at all. I think it's time to collectively start pursuing legal action."
A third commenter claimed that up to $10,000 worth of bitcoin was being held "hostage." It remains unclear, however, how widespread the issues are in the context of the wesbite's vast userbase.
Coinbase could not be reached for comment by the time of publication. On its website, a notice said its support team "is currently under heavy load", adding that it was now prioritising responses for users who had been locked out of accounts or had suffered delayed payments.
A request for comment via a Twitter direct message (@CoinbaseSupport) also went unanswered. At the time of writing, the profile had not been updated since 28 December 2017.
Responding to mounting questions online, a Coinbase engineer identified only as Justin wrote: "The fact that you had to resort to Reddit is not something we take lightly. This is definitely not the kind of experience or customer support we're trying to provide, and for that I apologise."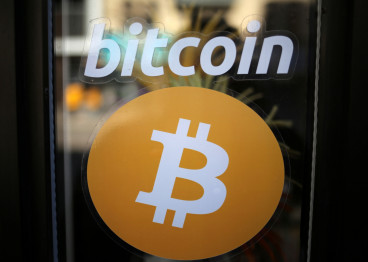 Cryptocurrency fanatics flocked to Coinbase – which boasts more than 10 million users across the world – as the value of bitcoin spiked during the tail end of last year.
The platform ultimately stumbled under the weight of visitors, as officials admitted problems in a series of corporate blog posts.
In one, its CEO, Brian Armstrong, was forced to publicly deny accusations of insider trading upon the launch of Bitcoin Cash, a fork of bitcoin which launched in August last year.
"Coinbase services may become degraded or unavailable during times of significant volatility or volume," Armstrong acknowledged in the post, published on Twitter-owned blogging site Medium.
Still, despite several company assurances, users say that the majority of complaints have been met with silence. One person claimed a financial transfer had been pending for more than a month.
In mid-December 2017, the last update posted to its website, Coinbase warned users about delays in wire transfers - by up to five business days - due to a "high transaction volume."