Bitcoin is back in the headlines, as the cryptocurrency tore through the $2,000 (£1,500) per coin barrier and almost hit $3,000, before tumbling back down to $2,300 – all in a single week. The digital gold rush saw traders flood online exchanges with buy and sell requests, eager to earn a quick buck.
But how do you actually buy bitcoins, and other digital currencies like litecoin? Here are a four options to get you started.
Coinbase
The largest cryptocurrency exchange online today, Coinbase operates in 32 countries and has over seven million users worldwide. Customers can buy bitcoin, litecoin and ethereum using a credit or debit card, and funds can be withdrawn into a regular bank account.
Coinbase offers a desktop site as well as an app for iPhone and Android, but setting up a new account is easier on a phone as you can use the camera to photograph government-issued ID, part of Coinbase's verification procedure.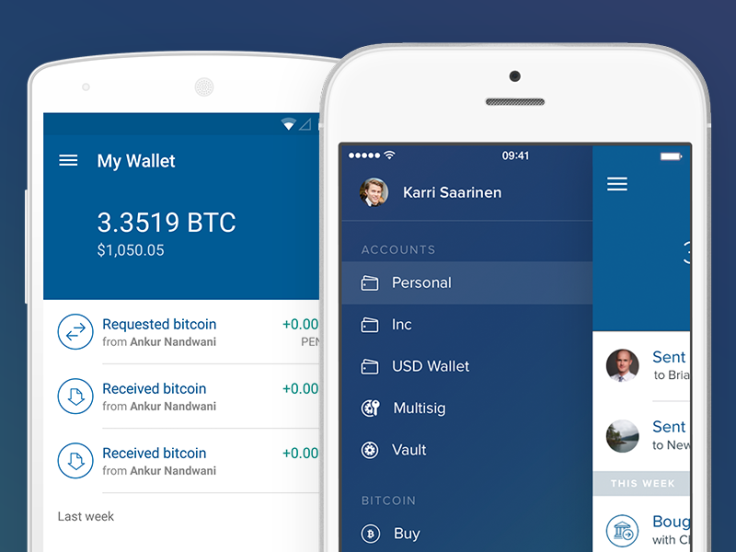 Once you have created an account, written down the 12-word passphrase for your new bitcoin wallet and had your identity verified (which can take a day or so), you just need to add a credit or debit card for payment ans a bank account for withdrawals (although you can do this later), and you are good to go. Transaction fees are 3.99% when buying with a credit or debit card.
The entire process should be simple and straightforward – and it often is – but during the recent bitcoin boom and bust Coinbase's servers struggled to cope with a rush of 40,000 new users trying to set up accounts.
New customers were unable to register their bank cards to buy currency for several days, highlighting a constant issue with the bitcoin ecosystem – there is a very real chance of you being unable to get money in or out at highly volatile times.
But when the system works, it works very well. Now the most recent bitcoin storm has subsided, payments go through in under a minute and both the website and iPhone app are nice and responsive. When Coinbase's servers are functioning properly, purchases can be made in a matter of seconds.
Coinbase only deals in bitcoin, litecoin and ethereum, so if you are after a different cryptocurrency you'll have to shop elsewhere.
Kraken
Founded in 2011, Kraken is another large-scale bitcoin exchange for buying bitcoins in return for pounds, US dollars, Canadian dollars, euros and Japanese Yen.
As well as bitcoin, Kraken offers the following cryptocurrencies:
Ethereum
Monero
Dash
Litecoin
Ripple
Stellar
Ethereum Classic
Augur REP tokens
Melon
Dogecoin
Tether
Gnosis
Kraken employs a similar verification process to Coinbase, whereby new users are limited in what they can do until they upload ID and have it confirmed by the exchange. Going beyond Coinbase, Kraken also asks users to confirm their address with a utility bill. Showing government-issued ID like a driving license is also part of the full sign-up process.
Unlike the direct purchase system of Coinbase, Kraken asks users to first deposit cash into their accounts, then use this to buy bitcoins, instead of paying for them directly with a bank card. Depositing money from a UK bank account costs £10 per deposit, then transaction fees range from 0.26% to zero depending on the size of the trade.
Kraken also has an iPhone app, but it hasn't been updated for two years – so we suggest you stick to the website for now.
LocalBitcoins
An option for buying bitcoins closer to home is LocalBitcoins. Here you can search for bitcoins being bought and sold in your country or city, then filter the results by payment method and look for the most cost-effective. For example, you could opt to buy bitcoins only from someone in the UK, who deals in pounds and accepts Paypal as a means of payment. Users are ranked with an eBay-style feedback system and some even allow transactions made for cash in person.
Once you have found the right seller, LocalBitcoins provides an instant messaging system to close the deal. For transactions made online there is a 90-minute trade window in which to pay.
At an ATM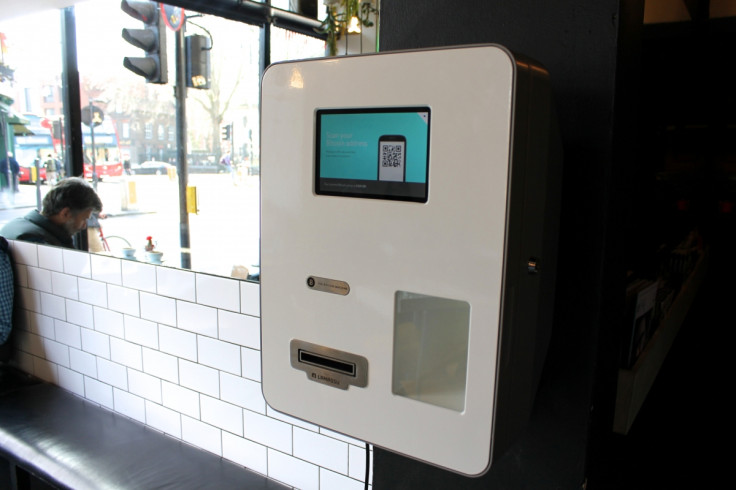 The idea of a bitcoin cash machine was unheard of just a few years ago, and when the first arrived in London it was big news for the cryptocurrency community. But now there are many bitcoin ATMs dotted around the capital and beyond, letting you buy and sell through a self-service touchscreen interface.
Some machines let you set up a bitcoin wallet there and then, ready to receive the coins. Others ask you to set up a wallet in advance, then give the address to the ATM. Then simply put your bank card in, select how much you would like to spend, and the cryptocurrency is transferred to your digital wallet. For a bitcoin ATM map and more detailed instructions, including advice for using each type of bitcoin ATM, read this.